Great Authors 5
Erin LeFey on HubPages
erinsoffice on HubPages
ExoticHippieQueen on HubPages
Faceless39 on HubPages
frogyfish on HubPages
festersporling1 on HubPages
Five One Cows on HubPages
flashmakeit on HubPages
Gabriel Wilson on HubPages
Hey everyone I live on a small Isle called Madeira, you could say I'm removed from society as in society doesn't live anywhere near me. The odd visit from family and friends only occurs when they surprise me, otherwise I surprise them, by not being here. Don't get me wrong I love my family, I just love them more at a distance!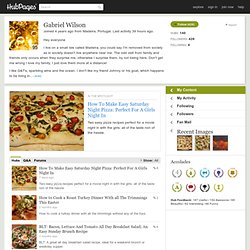 fordie on HubPages
Frieda Babbley on HubPages
jvhirniak on HubPages
Gerg on HubPages
Where To Go For A Day Out Birds Of Prey Wildlife Centre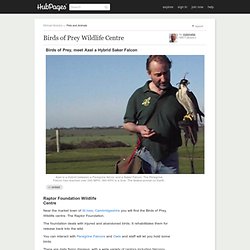 When you read the term Raptor. Did you immediately think of Jurassic Park? Most of us think we will never come across a raptor. They all died out 65 million years ago.
glassvisage on HubPages
Glenn Stok on HubPages
Global-Chica on HubPages
GNelson on HubPages
Gerber Ink on HubPages
gregas on HubPages
Greek One on HubPages
Great Diadem on HubPages
kallini2010 on HubPages
instantlyfamily on HubPages
gregoriom on HubPages
Jlbowden on HubPages
Just_Rodney on HubPages
Welcome to this world, a minefield of Information, Humour Pathos, it is peopled by all those who have a desire to put words on screens. Some us photographt to paint some of the images, some use poetry, to share inner thoughts I am bit of an extrovert. He loves people watching, which I might add includes, sneaking around on the hubs, passing comments. Major interests are cooking, photography, wildlife preservation, of course… + More Major interests are cooking, photography, wildlife preservation, of course writing has become a bit of a passion.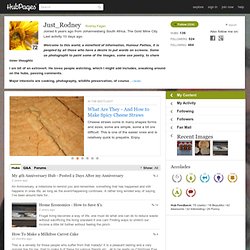 Enelle Lamb on HubPages
infinitee on HubPages
Inspired 4 U on HubPages
Just Ask Susan on HubPages
Julie-Ann Amos on HubPages
Jessi10 on HubPages
geraldinegerongay on HubPages
heather92383 on HubPages
Highvoltagewriter on HubPages
hillymillydee on HubPages
Isabella Snow on HubPages
Canadian Football League CFL Field size is 110 yards x 65 yards2 teams with 11 players per team on the field3 downsIn the CFL there are 8 teams in totalGrey Cup Sunday is at the end of November or the beginning of December I lived in the U.S.A. for approximately eight years from the time I was 14 - 22. In that time I never really saw any difference as far as people go. I truly believe people everywhere can be nice, friendly, loving, honest or the opposite of all of those.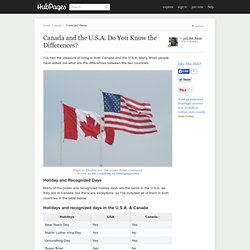 Canada and the U.S.A. What are the differences?
hawaiiandecor on HubPages
H.C Porter on HubPages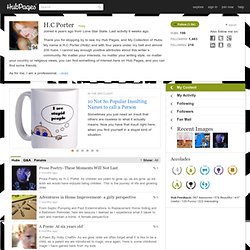 Thank you for stopping by to see my Hub Pages, and My Collection of Hubs. My name is H.C Porter (Holly) and with four years under my belt and almost 200 hubs, I cannot say enough positive attributes about this writer's community. No matter your interests, no matter your writing style, no matter your country or religious views, you can find something of interest here on Hub Pages, and you can find some friends. As for me, I am a professional… + More As for me, I am a professional writer/ photographer/SEO & SMM Specialist.
Grime Remix on HubPages
inc4mobile on HubPages
habee on HubPages
Happyboomernurse on HubPages
ii3rittles on HubPages
imichelle on HubPages
Cindy Murdoch is a business owner, freelance writer and native Texan. Being raised on a farm and having dreams of returning inspired Cindy to adopt the name homesteadbound as her username on HubPages. As such, you can expect to find various articles about farm animals and their care. She will also share her knowledge of gardening and gardening techniques. Cindy, who has been a certified Master Naturalist, has an intense fascination and love of animals, nature and the great outdoors. Her interest in the creation surrounding her spans the depths of the ocean to the furthest reaches of the universe.
homesteadbound on HubPages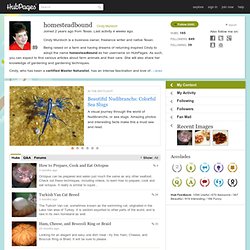 hotwebideas on HubPages
howtomodify on HubPages
izettl on HubPages
Adobe Photoshop for Beginners - Part 1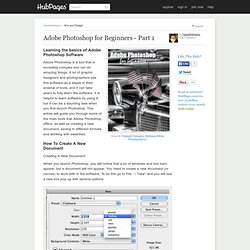 To start, there are only a few things that you need to pay attention to in this prompt screen. The "name" is where you will type the name of your file. Remember, Apple computers have a max of 32 characters for any file names; keep you file names as short as possible, but relevant enough that you know what they are and where they need to be filed. The width and the height fields are where you type in what size you want your canvas to be; you have a choice on the what kind of metrics you would like to use.
johndwilliams on HubPages
Jon Green on HubPages
JFBMarketing on HubPages
K9keystrokes on HubPages
The Beatles: The Final Years 1967-1970
By now it should come as no surprise to anyone that I have this thing about The Beatles. I was a pimply nerd of fifteen when they rocked the musical world in 1963 and I have been a devoted, awe-struck fan ever since. It should also come as no surprise if you have read my other two articles about the Fab Four (and if you haven't why in the world haven't you?) that I much preferred their earlier music. There was an innocence to their early songs that eventually morphed into more serious tunes that reflected the troubled times of the late 60s and perhaps that is as it should be.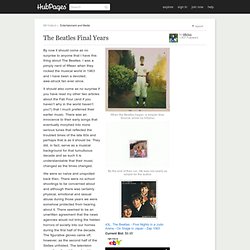 jeyaramd on HubPages
JosieLee on HubPages
John J Gulley on HubPages
epigramman on HubPages
ergenzinger on HubPages