Http
(XMLHttpRequest 2) Third proposal for cross-site extensions to XMLHttpRequest from Ian Hickson on 2006-06-06 ( from June 2006)
I am using backquotes (qx) to capture a wget shell command with perl but my return value is undefined. When I try to execute the same command from the shell, it works fine. I am not using LWP::Simple because I find wget a lot faster.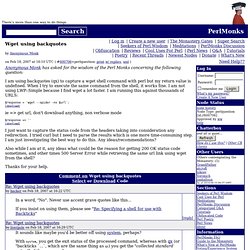 Wget using backquotes
Parosproxy.org - Web Application Security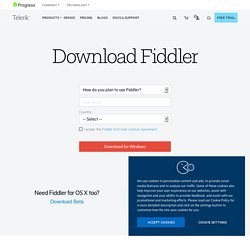 What is Fiddler? Fiddler is a Web Debugging Proxy which logs all traffic between your computer and the Internet. Fiddler allows you to inspect traffic, set breakpoints, and "fiddle" with incoming or outgoing data.