CHRISTMAS
Easy Holiday Decorations - Ideas for Easy to Make Christmas Decorations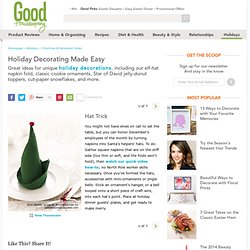 Dress up a sideboard with a tower of pretty presents.
Christmas Party Tablescape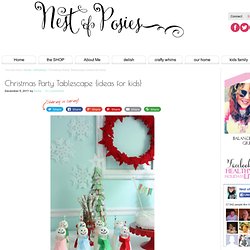 I'm cheating again, I'm reposting this from July. We did a Christmas in July birthday party for the twins, if you weren't around back then or you happened to miss it. So just call me cheater cheater – peppermint eater.
Bottlecap holly and rubber bands
3D Paper Snowflake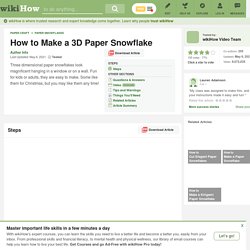 Edit Article Edited by Flickety, Andy Zhang, Sondra C, Jack Herrick and 150 others
Snowflake templates
POST EDIT: Thanks to Rebecca of LilSugar.com for contacting me about the incredible project for Sand Hook Elementary...turning their new facility into a winter wonderland full of paper snowflakes!
Paper Snowflakes 101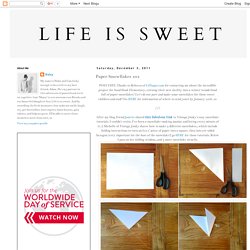 Giant craft stick snowflakes
I could hardly wait to show you this Popsicle stick craft!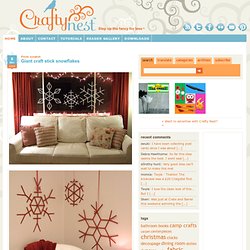 Twig & Ornament Door Hanging
I, like many others, receive the Pottery Barn catalog and regularly drool on the pictures of beautiful things that I can not have. It's a great way to spend an afternoon don't you know? Ha! But really, the catalogs give me ideas & get my wheels turning about new projects or new ways to work the things I already have in my home. Enter, my new twiggy ornament door hanging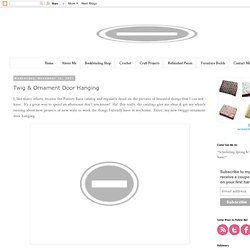 Sheet music Christmas tree ornaments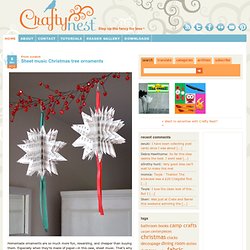 Homemade ornaments are so much more fun, rewarding, and cheaper than buying them. Especially when they're made of paper—in this case, sheet music.
Popup Greeting Cards
We've been talking recently about how great free printables are for cheap crafting on the fly. In this guest post, DSC reader Maria Rainier shows us another example with a tutorial for using a printable to make a quick and easy popup Christmas card. Thanks much, Maria!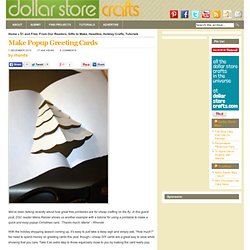 Glittering Snowflake Ornament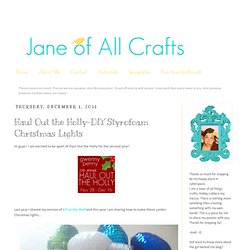 Hi guys!
Styrofoam Christmas Lights
CD Christmas Tree Ornament Craft
Flip the CD over so that the reflective side is facing up. The reflective surface of most CDs is usually silver-colored, but some have a nice tinge of purple, green or blue.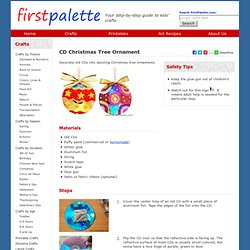 Here's a roundup of ornaments you can make from paper.Above left: I made with these instructionsAbove right: I made with these instructions (Update: this is now an old post; some of the links no longer work.) More: Printable snowflake 1 Printable snowflake 2 Paper snowflakes stapled together into something 3-D Not 3-D, but nice snowflake cutting templates
How to make 25 paper Christmas ornaments
I love 3D paper things. Love. And when I saw a little picture of what appeared to be paper balls in a CB2 catalog, I thought, "I am going to make those."
3D paper ball ornaments
Christmas This easy no-sew, no-knit hand-printed scarf project makes a perfect and perfectly easy gift for everyone on your list. And since they cost under $2.00 to make, you can create one to match every coat and outfit in their closet.
Hand-Printed Fleece Scarves
Easy Fringe Fleece Scarf
This fleece scarf is as fun to make as it is to wear. It's a great first-time-sewing project and perfect for the upcoming winter season.