Horror
organization news As part of our efforts to support our members and ensure the horror publishing industry is conducted in a professional and ethical manner the Horror Writers Association is a supporter of the Writer Beware website and... 2014 Scholarships for Members The Horror Writers Association (HWA) is pleased to announce two annual scholarships – the Mary Wollstonecraft Shelley Scholarship; and The Horror Writers Association Scholarship, each worth $2500. The Mary...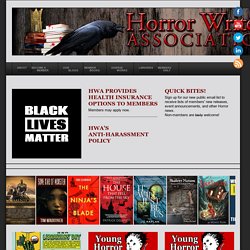 Horror Writers Association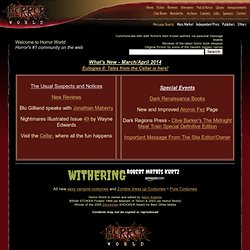 Horror World
All new sexy vampire costumes and Zombie dress up Costumes ~ Pure Costumes Horror World is owned and edited by Nanci Kalanta BRAM STOKER Finalist 1999 (as Masters of Terror) & 2003 (as Horror World) Winner of the 2005 Shocklines SHOCKER Award for Best Other Media Contents may not be copied or reproduced Click to give a free book Take a moment to visit Network for Good.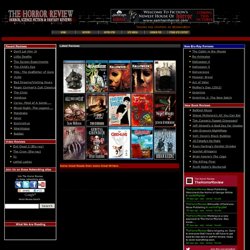 The Horror Review is now an archive only horror, science fiction and fantasy movie review website. I have decided to retire from reviewing movies for a while and plan on just reviewing books for a new site that I will launch sometime later this year. If you have an independent film looking to be reviewed I am still offering to check them out. Click Here for more information. There are many reason why I have decided to stop reviewing movies, some reasons I don't wish to discuss. As of recently I find myself enjoying reading horror more than watching it.
The Horror Review: Horror Science Fiction Fantasy Movie Reviews / Book Reviews / Movie Posters for Sale/ Est:1999
Necropsy- Horror Fiction Reviews
Dark Echo: Horror Reviews
Horror: Science Fiction Book Club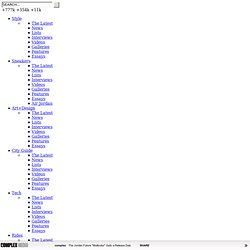 The 25 Best Horror Novels Of The New Millennium
Since the year 2000, live-action horror has gone through several popular, and inevitably overdone, phases, some better than others but all contributing the genre's highest level of mainstream acceptance in decades, if not ever. First came the wave of Japan-inspired ghost stories and remakes of foreign movies, triggered by 2002's box office hit The Ring; then, two years later, the controversial "torture porn" stretch of hard-R-rated flicks piggybacked on the successes of Saw (2004) and Hostel (2005). Once the Saw franchise hit its sadly redundant sixth film, audiences demanded a change, which came in the form of 2009's made-for-nothing, found-footage phenomenon, Paranormal Activity, the impetus, along with the sci-fi/horror pic Cloverfield (2008), for the visual style's current dominance (even in television shows like The River). And, in the last few years, vampires (Twilight, True Blood) and zombies (The Walking Dead) have once again become in vogue.