Technical
Old-Fashioned, Pioneer & Primitive Skills & Resources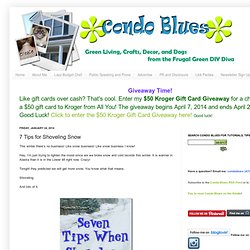 This winter there's no business! Like snow business! Like snow business I know! Hey, I'm just trying to lighten the mood since we we broke snow and cold records this winter. It is warmer in Alaska than it is in the Lower 48 right now. Crazy!
7 Tips For Shoveling Snow
Tools: Tips, Info & Homemade Tools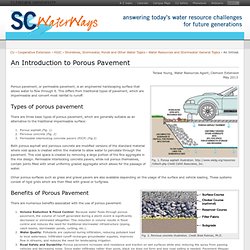 An Introduction To Porous Pavement
Terasa Young, Water Resources Agent, Clemson ExtensionMay 2013 Fig. 1. Porous asphalt illustration. http://www.wbdg.org/resources/lidtech.php Credit Cahill Associates, Inc. Porous pavement, or permeable pavement, is an engineered hardscaping surface that allows water to flow through it.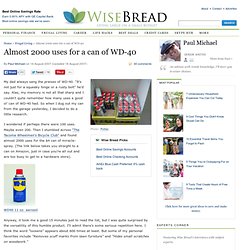 I've been enjoying browsing this site today. Thanks for so much great info. I just wanted to add my $0.02 (as a former mechanic) on WD40 that fellow frugalists might appreciate:
Almost 2000 Uses For WD 40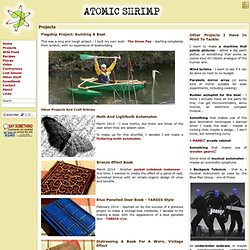 Projects: AtomicShrimp.com
Other Projects I Have In Mind To Tackle: I want to make a machine that paints pictures - either a big paint plotter, or something that works as (some kind of) robotic analogue of the human arm. Wind turbine - I want to see if it can be done on next to no budget.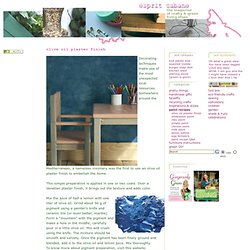 Make Your Own Paint
Decorating techniques make use of the most unexpected local resources. Somewhere around the Mediterranean, a nameless visionary was the first to use an olive oil plaster finish to embellish the home. This simple preparation is applied in one or two coats. Over a Venetian plaster finish, it brings out the texture and adds color.
How To Make Recycled Paper - Steward Community Woodland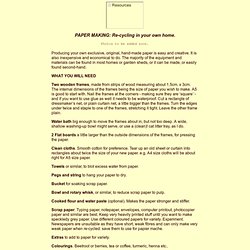 Producing your own exclusive, original, hand-made paper is easy and creative.
Small Farm Resources: Journey To Forever
Back to the land – a 140-year trend "Ten Acres Enough: The Small Farm Dream is Possible" by Lynn R Miller, Ralph C Miller, Edmund Morris, 1864, 2nd Edition 1996, Small Farmers Journal, ISBN 1885210035 First published in 1864, this is the journal of a man who moved from the city to the country a hundred years before it became the fashion.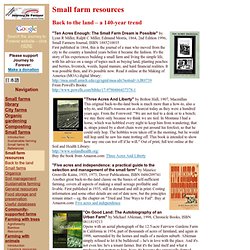 Hypertufa Pots (Perlite, Peat Moss, Cement)
DIY Compost Tumbler Tutorial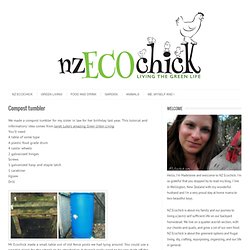 We made a compost tumbler for my sister in law for her birthday last year. This tutorial and information/ idea comes from Janet Luke's amazing Green Urban Living. You'll need:A table of some type A plastic food grade drum4 castor wheels2 galvanized hingesScrews1 galvanized hasp and staple latch1 carabiner JigsawDrill Mr Ecochick made a small table out of old fence posts we had lying around. You could use a wooden plank for the wheels to be attached to it doesn't really need to be very high off the ground. I bought a plastic drum off trade me.
A $5 Fake Brick Pizza Oven Hack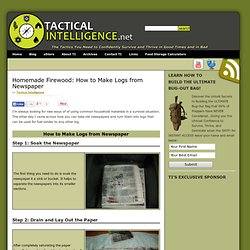 I'm always looking for new ways of of using common household materials in a survival situation. The other day I came across how you can take old newspapers and turn them into logs that can be used for fuel similar to any other log.
Brewing & Distilling Alcohol
DIY: Cheesemaking Equipment: Free PDF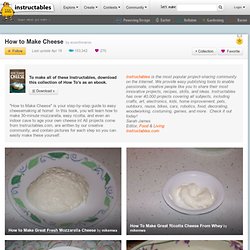 To make all of these Instructables, download this collection of How To's as an ebook.
Antique Tractors - Yesterday's Tractors : Parts and Online Community
Repair A Flatscreen Monitor For $15
FIRST OF ALL, BE VERY CAREFUL, THE CCFT LAMPS CONTAIN MERCURY GAS WHICH IS VERY POISONOUS. I take no responsibility if you are in any way injured by mercury gas or any other procedure described in this instructable. To be safe you should do this outdoors or in a very well ventilated area in case the lamps break.
Lindsay's Technical Books
Perhaps the most notorious suppressed invention is the General Motors EV1, subject of the 2006 documentary, Who Killed the Electric Car? The EV1 was the world's first mass-produced electric car, with 800 of them up for lease from GM in the late '90s. GM ended the EV1 line in 1999, stating that consumers weren't happy with the limited driving range of the car's batteries, making it unprofitable to continue production.
The 18 Most Suppressed Inventions
DIY Soap & Household Products
Making Candles & Oil Lamps
Potterycrafts Home Page - Learn Pottery Techniques, buy materials, equipment, clay, glaze - Modellin
s Focus on Glassmaking