Science
PDF Download Instructions: Right click the text link and select "Save this link as..." to download files. Or if on a Mac, hold down Control + click the link and select Save Link file as...to your hard drive. Warning : require(inc/dbConnect.php) [ function.require ]: failed to open stream: No such file or directory in /home/billnye/public_html/onesheets.php on line 1
Printable One Sheets | Bill Nye the Science Guy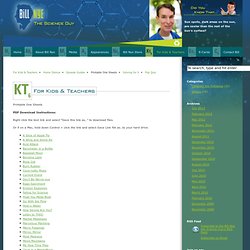 Discovery Institute
Institute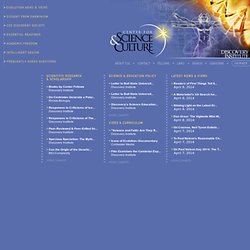 NSF Scrub Club
How Small is Small » Lawrence Hall of Science - 24/7 Science
America's Wildlife Resource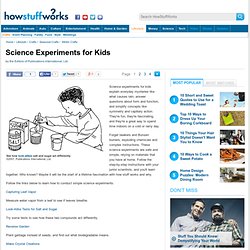 Science Experiments for Kids"
Science experiments for kids explain everyday mysteries like what causes rain, answer questions about form and function, and simplify concepts like symmetry and capillary action. They're fun, they're fascinating, and they're a great way to spend time indoors on a cold or rainy day. Forget beakers and Bunsen burners, exploding chemicals and complex instructions. These science experiments are safe and simple, relying on materials that you have at home.
You can make crystal creations as an easy science experiment for kids. Dip decorations and paper sculptures in a crystal solution, and watch them crystallize overnight! What You'll Need: Waterproof table covering water Saucepan Sugar Plastic cups Chenille stems (pipe cleaners) String Scissors Pencils Food coloring Index cards Epsom salts Alum Permanent markers Pie pan Step 1: Cover your work surface.
Make Crystal Creations"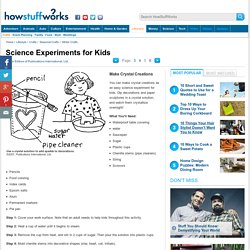 Introduction An introduction to the jitterbug, a simple motorized toy made of a recycled CD and a DC motor. • Download activity instructions • Download concept map • Going further Recommend the Jitterbug activity to a friend Explore more things to make and do Bee Hummer | Bottle Blast Off | Color Chromatography | Cuica | Cup Speaker | Ice Balloons Jitterbug | Sound Sandwich | Stripped Down Motor | Water Bottle Membranophone | Whirling Watcher Educator Resources | Privacy Policy | Use Policy | About Digital Library Afterschool | About the Exploratorium © 2007 - 2013 Exploratorium | The museum of science, art and human perception.
Hands-On Science Activities for After School Play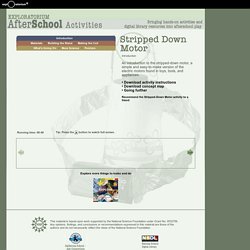 My First Garden - A Children's Guide to the World of Fun and Clever Gardening