Science
Sun spots, dark areas on the sun, are cooler than the rest of the sun's surface? Search Printable One Sheets
Printable One Sheets | Bill Nye the Science Guy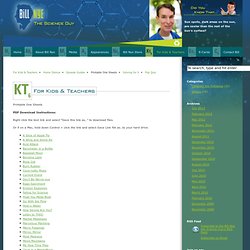 April 8, 2014 Readers of First Things Tell Stephen Meredith Where to Get Off Evolution News & Views By: David Klinghoffer April 8, 2014 A Materialist's 3/4 Search for Truth Evolution News & Views By: Wesley J. Smith April 8, 2014
Institute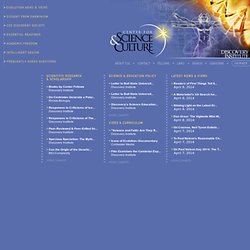 New Study Exposes Atheist Dogma The results are in. A new study released by social psychologist Jonathan Haidt compared Atheists with popular conservative pundits like Sean Hannity, Glenn Beck and Anne Coulter. Here's why Dr. Haidt did the study, "When I was doing the research for The Righteous Mind, I read the New Atheist books carefully, and I noticed that several of them sounded angry.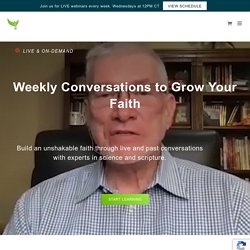 NSF Scrub Club
Edheads is an online educational resource that provides free science and math games and activities that promote critical thinking. Choose from Simple Machines, Virtual Knee Surgery or Stem Cell Heart Repair, among others. All activities meet state and national standards. We partner with corporations, universities, and school systems throughout the United States, which help us research, design, and test our activities every step of the way. Not only do teachers and students appreciate our free activities, Edheads has been recognized by almost every major award on the Web for our excellent educational content. So click the "Choose an Activity" tab at the top of the page to dive into an activity and let the fun and learning begin!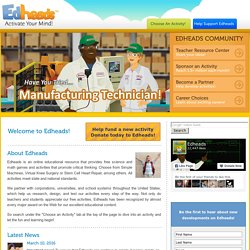 How Small is Small » Lawrence Hall of Science - 24/7 Science
America's Wildlife Resource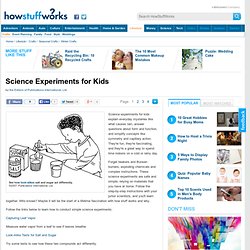 Science Experiments for Kids"
Science experiments for kids explain everyday mysteries like what causes rain, answer questions about form and function, and simplify concepts like symmetry and capillary action. They're fun, they're fascinating, and they're a great way to spend time indoors on a cold or rainy day. Forget beakers and Bunsen burners, exploding chemicals and complex instructions. These science experiments are safe and simple, relying on materials that you have at home. Follow the step-by-step instructions with your junior scientists, and you'll learn together. Who knows?
You can make crystal creations as an easy science experiment for kids. Dip decorations and paper sculptures in a crystal solution, and watch them crystallize overnight! What You'll Need: Waterproof table coveringwaterSaucepanSugarPlastic cupsChenille stems (pipe cleaners)StringScissorsPencilsFood coloringIndex cardsEpsom saltsAlumPermanent markersPie pan Step 1: Cover your work surface.
Make Crystal Creations"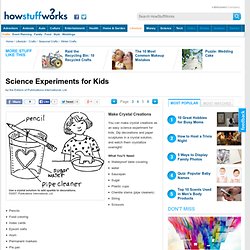 Introduction An introduction to the cuica (pronounced KWEE-kah), a small friction drum used in Brazil's Carnival parade. • Download activity instructions• Download concept map• Going further Recommend the Cuica activity to a friend Explore more things to make and do Bee Hummer | Bottle Blast Off | Color Chromatography | Cuica | Cup Speaker | Ice Balloons Jitterbug | Sound Sandwich | Stripped Down Motor | Water Bottle Membranophone | Whirling Watcher Educator Resources | Privacy Policy | Use Policy | About Digital Library Afterschool | About the Exploratorium © 2007 - 2014 Exploratorium | The museum of science, art and human perception.
Hands-On Science Activities for After School Play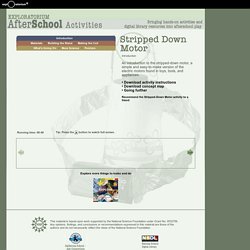 These lovely little birds are certainly frugivorous! I saw them for the first time ever right outside on March 24, 2014. They were in the fruit trees right outside of the school!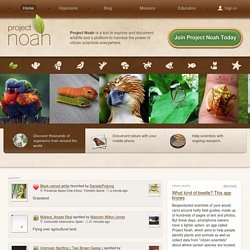 My First Garden - A Children's Guide to the World of Fun and Clever Gardening