Reading
MFK-Poetry-Resources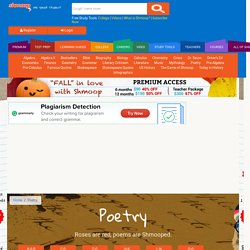 Log In | My Passes | Sign Up Literature Bible Poetry Shakespeare Mythology Bestsellers Dr. Seuss Pre-Algebra Algebra Algebra II Geometry Biology US History Flashcards DMV Careers SAT ACT AP Exams En Español Essay Lab Videos Literary Critics Shmoop Shtuff Advertisement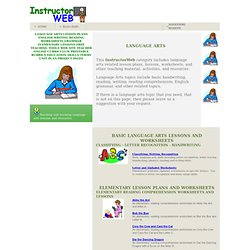 Language Arts, English, Reading, Writing, Lesson Plans, Worksheets, Teaching Lessons
Parts of Speech: Nouns Students will define different types of nouns - proper nouns, pronouns, singular, and plural nouns. Nouns Introduction An introduction to nouns, including common and proper nouns. Parts of Speech: Verbs
Grammar Blast
Chunky Monkey; the original Chunky Monkey by Pauline Comanor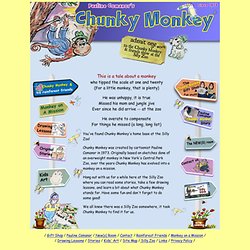 This is a tale about a monkey who tipped the scale at one and twenty (For a little monkey, that is plenty) He was unhappy, it is true Missed his mom and jungle jive Ever since he did arrive -- at the zoo He overate to compensate For things he missed (a long, long list)
HarperCollins Children's Books - Kids Games and Contests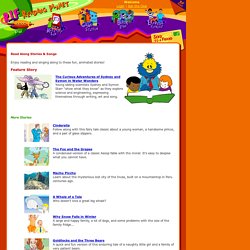 Read Along Stories & Songs Enjoy reading and singing along to these fun, animated stories! Feature Story The Curious Adventures of Sydney and Symon in Water WondersYoung sibling scientists Sydney and Symon Starr "show what they know" as they explore science and engineering, expressing themselves through writing, art and song. More Stories Cinderella Follow along with this fairy tale classic about a young woman, a handsome prince, and a pair of glass slippers.
Privacy Policy | Terms of Service | © 2013, The Berenstain Bears Welcome to Bear Country and our tree house! We're so glad you've stopped in to visit! While you're here, make yourself at home and have fun clicking on all the tree house windows to take a tour of our house.
Welcome to Berenstain Bears Country - The Official Berenstain Bears Website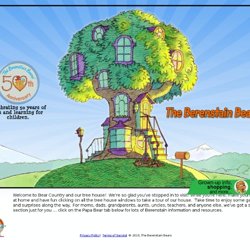 Starfall.com opened in September of 2002 as a free public service to teach children to read with phonics. Our systematic phonics approach, in conjunction with phonemic awareness practice, is perfect for preschool, kindergarten, first grade, second grade, special education, homeschool, and English language development (ELD, ELL, ESL). Starfall is an educational alternative to other entertainment choices for children. In May of 2009, we released the Starfall Kindergarten Reading and Language Arts Curriculum. Our method of instruction motivates children in an atmosphere of imagination and enthusiasm, provides opportunities for child-directed instruction, and supports English language learners and struggling readers learning alongside their peers. Please visit The Starfall Store for other low-cost phonics journals and books paralleling this website.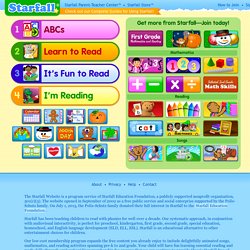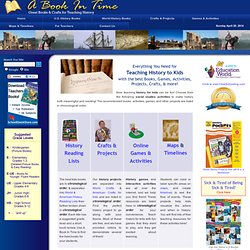 Now teaching history for kids can be fun! Choose from the following social studies activities to make history both meaningful and exciting! The recommended books, activities, games, and other projects are listed in chronological order. More Social Studies Teaching Ideas