Reading
MFK-Poetry-Resources. Poetry. Log In | My Passes | Sign Up Literature Bible Poetry Shakespeare Mythology Bestsellers Dr.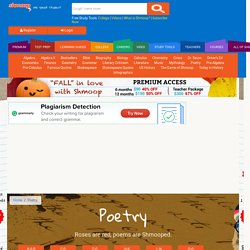 Seuss Pre-Algebra Algebra Algebra II Geometry Biology US History Flashcards DMV Careers SAT ACT AP Exams En Español Essay Lab Videos Literary Critics Shmoop Shtuff Advertisement. Amazing Handwriting Worksheet Maker. Free Printable Phonics Worksheets. Dolch Word List Resources.
Spelling
Language Arts, English, Reading, Writing, Lesson Plans, Worksheets, Teaching Lessons. Parts of Speech: Nouns Students will define different types of nouns - proper nouns, pronouns, singular, and plural nouns.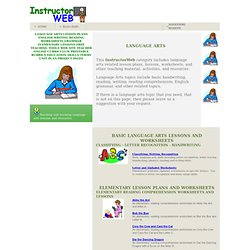 Nouns Introduction An introduction to nouns, including common and proper nouns. Parts of Speech: Verbs. Grammar Blast. Chunky Monkey; the original Chunky Monkey by Pauline Comanor. Kids Games and Contests. Reading Planet | Read Along Stories and Songs. Read Along Stories & Songs Enjoy reading and singing along to these fun, animated stories!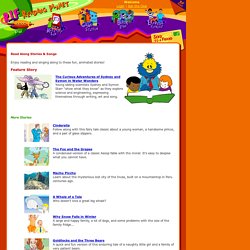 Feature Story The Curious Adventures of Sydney and Symon in Water WondersYoung sibling scientists Sydney and Symon Starr "show what they know" as they explore science and engineering, expressing themselves through writing, art and song. More Stories Cinderella Follow along with this fairy tale classic about a young woman, a handsome prince, and a pair of glass slippers. Welcome to Berenstain Bears Country - The Official Berenstain Bears Website. Starfall's Learn to Read with phonics. Free online Reading activities, tutoring games & lessons. Homesc. A Book In Time. Long long time ago: stories for children. Speakaboos - Kids' Stories, Songs, Games, Educational Activities for Children.
Children's Storybooks Online - Stories for Kids of All Ages. Student Interactives. Guided Reading and Reading Games with Roy the Zebra. Play & Learn English. Home | ReadKiddoRead.com.
---