HOW TO
With Instructables you can share what you make with the world — and tap into an ever-growing community of creative experts.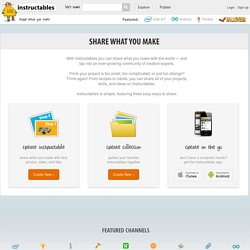 howto-s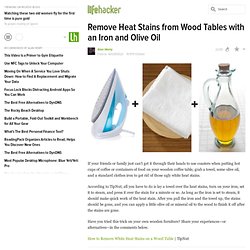 Clever Uses - Lifehacker stories - Lifehacker
If your friends or family just can't get it through their heads to use coasters when putting hot cups of coffee or containers of food on your wooden coffee table, grab a towel, some olive oil, and a standard clothes iron to get rid of those ugly white heat stains. According to TipNut, all you have to do is lay a towel over the heat stains, turn on your iron, set it to steam, and press it over the stain for a minute or so.
I've written about some of the clever ways to fold things like shirts, napkins, and sheets .
How To Fold Towels & Keep Them Hanging Straight In Your Bathroom - The Fun Times Guide to Household Tips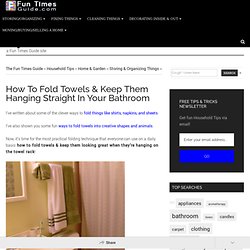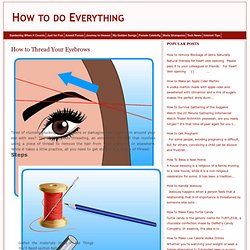 How to Thread Your Eyebrows
Tired of clumsily plucking with tweezers or damaging the fragile skin around your eye with wax? The alternative is threading, an extremely old skill that involves using a piece of thread to remove the hair from your eyebrows or elsewhere.
by Mark and Angel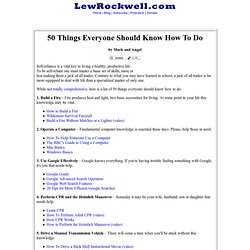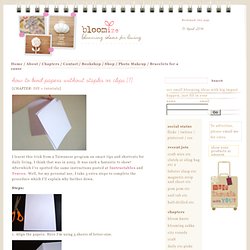 I learnt this trick from a Taiwanese program on smart tips and shortcuts for daily living. I think that was in 2005.
How to bind papers without staples or clips [1]
If you already have a machine, it's imperative to make sure it's been recently serviced.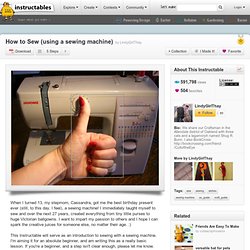 How To Cut A Glass Bottle Using A String Video
How To Fold A Fitted Sheet
How to Make a Paper Cup from a Sheet of Printer Paper
I've heard it called 'towel origami' before. But I've always referred to it as 'cute folded towels' and 'unique ways cruise ships fold towels'.
How To Do Cute Towel Foldings & Other Creative Ways To Fold Towels To Impress Your Guests - The Fun Times Guide to Household Tips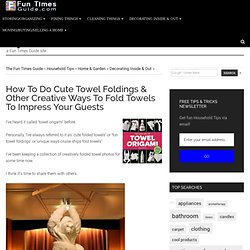 If you've got paint chips sitting around begging to be made into something, try folding them into boxes for paperclips, thumbtacks, party favor candies, or tiny gifts. I made these from Behr swatches, available at Home Depot. You'll need paint swatches, double-stick tape, an X-acto knife, ruler, and cutting mat.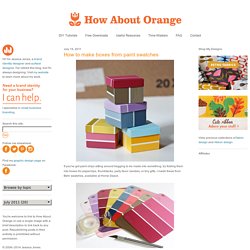 Pack Your Suitcase as Efficiently as a Flight Attendant
The New York Times featured the packing strategies of flight-attendant Heather Poole, who frequently lives out of a carry-on for 10 days at a time.
Fix your LCD's dead pixels
How to Sew.
Turn your free TJCC membership into your online crafty resume! That's right, everything you upload to the site will remain here beautifully stored, forever.
How to do Everything
With Blurb, you'll find all the tools you need to make your own photo book, whether you're making a personalized wedding album, cookbook, baby book, travel photo book, or fundraising book.
Make Your Own Book | Blurb
DIY Laptop Case From Your Old Hoodie | The Frisky