DIY
DIY Antenna How to make a Cantenna Antenna + Can- popSiren‬‏
DIY ipod / iphone dock stand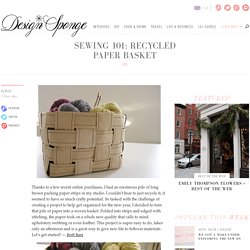 Thanks to a few recent online purchases, I had an enormous pile of long brown packing paper strips in my studio. I couldn't bear to just recycle it; it seemed to have so much crafty potential. So tasked with the challenge of creating a project to help get organized for the new year, I decided to turn that pile of paper into a woven basket.
Home Decor / LOOKS LIKE IT GOES WITH MOST DECORUM.
Craft Ideas / VERY COOL! http://www.designsponge.com/2012/01/sewing-101-recycled-paper-basket.html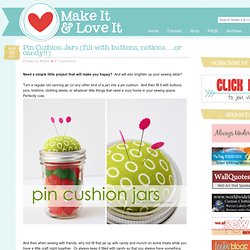 Need a simple little project that will make you happy? And will also brighten up your sewing table? Turn a regular old canning jar (or any other kind of a jar) into a pin cushion.
Pin Cushion Jars (fill with buttons, notions……..or candy!!)