Holiday Adventures
DIY Ribbon + Chain Bracelets from #MAGICLV. Here's the second DIY I led with with BurdaStyle direct from the MAGIC floor.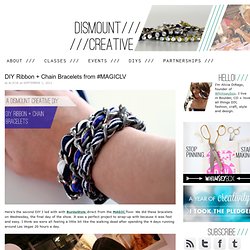 We did these bracelets on Wednesday, the final day of the show. It was a perfect project to wrap-up with because it was fast and easy. I think we were all feeling a little bit like the walking dead after spending the 4 days running around Las Vegas 20 hours a day. Photo courtesy BurdaStyle The supplies are simple: chain + ribbon. Crochet Scarf with greens and blues by ChrissyAnnCreations.
<div id="javascript-nag" class="notice"><p> Take full advantage of our site features by enabling JavaScript.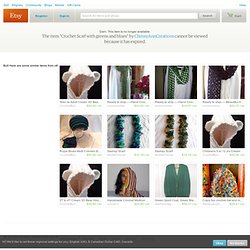 <a href=" more</a>. </p></div> Help Etsy Cart. Rainbow Gay Pride Shimmer Winter Tree Christmas par NewPrideDesigns. <div id="javascript-nag" class="notice"><p> Take full advantage of our site features by enabling JavaScript.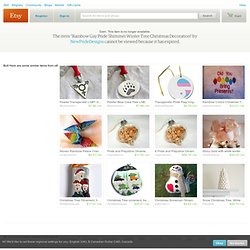 <a href=" more</a>. </p></div> (((:::::Burgundy & Green:::::))) par Sevinç Yalınkılıç. <div id="javascript-nag" class="notice"><p> Take full advantage of our site features by enabling JavaScript.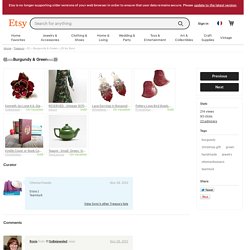 <a href=" more</a>. </p></div> Help. Fall/Winter Gifts / 2 Tea cup cozies blue lagoon with button by ChrissyAnnCreations, $15.99. Fall/winter projects / Boys Baby Blanket Granny Square by ChrissyAnnCreations on Etsy, $65.00. Christmas Facial Scrubby Set / Kitchen par ChrissyAnnCreations. <div id="javascript-nag" class="notice"><p> Take full advantage of our site features by enabling JavaScript.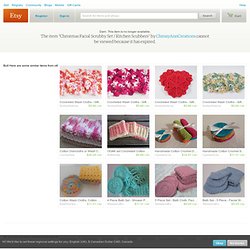 <a href=" more</a>. </p></div> Help. Rainbow Champagne Glass Votive Holder Electric by NewPrideDesigns. <div id="javascript-nag" class="notice"><p> Take full advantage of our site features by enabling JavaScript.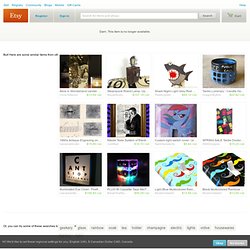 <a href=" more</a>. </p></div> Fall/Winter Gifts / Rainbow Stretch Bracelet by NewPrideDesigns on Etsy, $9.99. Holidays / Christmas facial scrubby set by ChrissyAnnCreations on Etsy, $7.99. Witch Crafts Halloween Projects. Holidays / How to turn styrofoam balls into glittered christmas ornaments. (in Spanish) Good pics so you don't have to understand Spanish to learn this. Fall/Winter Gifts / Iphone Smartphone Cozy Holder Pink Red by ChrissyAnnCreations, $8.99. Holidays / Christmas Coffee Cup Cozy 20 oz by ChrissyAnnCreations on Etsy, $9.99.
Crochet Patterns / Lagoon Tea cup cozies blue with button by ChrissyAnnCreations, $7.99. Blue Light Blue Yarmulke Kippah Crochet by ChrissyAnnCreations. <div id="javascript-nag" class="notice"><p> Take full advantage of our site features by enabling JavaScript.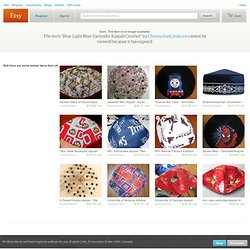 <a href=" more</a>. </p></div> Help. Holiday Table Settings. "6 Last-Minute Halloween Costume Ideas" by CH Staff - CollegeHumor... Smashed iPhone What you'll need: -Tin foil -Seran wrap -Duct tape -The acceptance that your phone is most definitely getting destroyed tonight How to sell it: -Behave like a completely idiotic disaster while still having everyone think you're the coolest one at the party.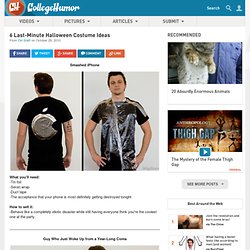 Guy Who Just Woke Up from a Year-Long Coma. Holidays in New York City -- Fairs and Markets. The Holiday Shops at Bryant ParkBryant Park, Sixth Ave., at 42nd St.; 212-768-4242 More than 100 booths make this European-style holiday market one of the biggest in town, while free ice skating on the park's rink makes it one of the most festive. • Dates: Nov. 5–Jan. 2; Mon.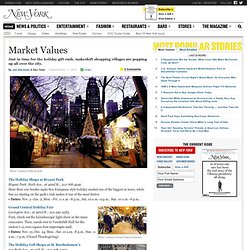 –Fri. 11 a.m.–8 p.m., Sat. 10 a.m.–9 p.m., Sun. 10 a.m.–6 p.m. Grand Central Holiday FairLexington Ave., at 42nd St.; 212-340-2583 First, check out the kaleidoscopic light show in the main concourse. Haunted House Supplies.com. Fright Catalog. Halloween Hallway.
---