HIV/AIDS
De Olho Nas Patentes
Home
The HSRC is the administrative host organisation for SAHARA with all funding and finance issues being handled through the HSRC. SAHARA Head Office is housed within the HAST research programme/group of the HSRC which plays both a coordination and support role to SAHARA. : a Secretariat in Port Elizabeth, South Africa; three regional directorates for East and Central Africa, Southern Africa, and West Africa.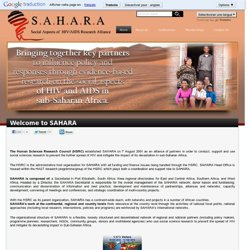 Social Aspects of HIV/AIDS Research Alliance-SAHARA
The Global Coalition on Women and AIDS
Programme on HIV-AIDS and the World of Work - ILO
The Body:
HIV Law Project | HIV/AIDS Free Legal Assistance
Canadian HIV/AIDS Legal Network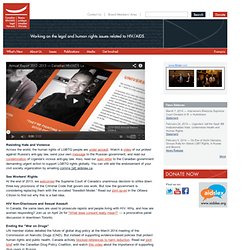 Resisting Hate and Violence Across the world, the human rights of LGBTQ people are under assault. Watch a video of our protest against Russia's anti-gay law, send your own message to the Russian government, and read our condemnation of Uganda's vicious anti-gay law. Also, read our open letter to the Canadian government demanding urgent action to support LGBTQ rights globally.
HIV-AIDS LAWS OF THE WORLD - CHAN ROBLES VIRTUAL LAW LIBRARY
IIEP HIV / AIDS Clearinghouse: National AIDS Commissions
Articles There has been an error retrieving the data. Please try again. Advertisement <dl class="google-ad noscript"><dt class="hide"><a href="http://www.biomedcentral.com/advertisers/digital_advertising">Advertisement</dt><dd><a href="http://oas.biomedcentral.com/RealMedia/ads/click_nx.ads/biomedcentral.com/bmcinthealthhumrights/home/15524432882@Right1?"><img src="http://oas.biomedcentral.com/RealMedia/ads/adstream_nx.ads/biomedcentral.com/bmcinthealthhumrights/home/18533411912@Right1?"
BMC International Health and Human Rights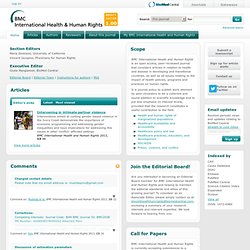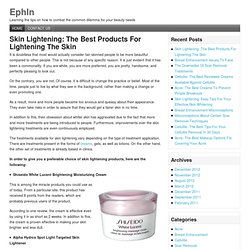 European Public Health Law Network (EPHLN) - Home
Among the most common routines of women today is to lighten their skin. Obviously, according to most people, it is more attractive to find women or even men with fair skins. Due to this, more and more people are eager to lighten their skin. There are few who actually undergo surgical procedures in order to assure that they would whiten their skin. On the other hand, some would just settle with creams, lotions, as well as topical applications, which may provide results a little bit longer compared to surgeries.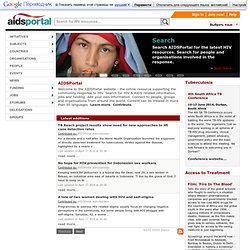 4th South Africa TB Conference 10-13 June 2014, Durban, South Africa The 4th SA TB Conference occurs while South Africa is in the midst of battling the worst TB-HIV epidemic in the world. The organisers "call on everyone working in all spheres of TB-HIV drug discovery, clinical management, patient advocacy, government policy and the basic sciences to attend this meeting. We look forward to welcoming you in Durban!" Conference website...
global knowledge network
Public Health Law Association
Boston University School of Public Health - Health Law, Bioethics & Human Rights
Global Health Council
Health Policy News Sebelius Resigns; Obama Names OMB Chief Burwell To Head HHS Kaiser Health News, April 11, 2014 Mary Agnes Cary Doctors Shun Insurance, Offering Care for Cash New York Times, April 10, 2014 Alexa Ura
The Petrie-Flom Center for Health Law Policy, Biotechnology, and Bioethics at Harvard Law School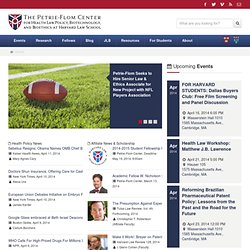 Nejat Center
No one knows for certain how widespread drug use and addiction is in Afghanistan. A United Nations survey of drug use across the country has been completed, but its numbers are still being crunched and have not yet been released. Afghan officials and experts cite a figure of 60,000 drug users in the capital city of Kabul (estimated total population 4 milions ), but while the common conception is that that the given number reflects the number of opium or heroin drug users, reality is a bit more complicated.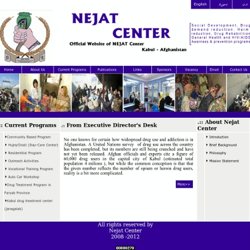 ICASO || International Council of AIDS Service Organizations
The O'Neill Institute for National and Global Health Law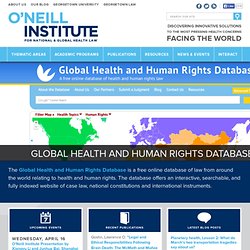 Gostin, Lawrence O. "Legal and Ethical Responsibilities Following Brain Death: The McMath and Muñoz Cases." JAMA 311, no. 9 (2014). Alemanno, Alberto, and Franco Stassi. "Taxation and Economic Incentives on Health-Related Commodities: Alcohol, Tobacco and Food." Regulating Lifestyle – Europe, Alcohol, Tobacco and Unhealthy Diets (2014).