HIV/AIDS
De Olho Nas Patentes
Home
Social Aspects of HIV/AIDS Research Alliance-SAHARA
HIV/AIDS Asia Regional Program-HAARP
The Global Coalition on Women and AIDS
Programme on HIV-AIDS and the World of Work - ILO
The Body:
HIV Law Project | HIV/AIDS Free Legal Assistance
InternationaI Planned Parenthood Federation-IPPF
Canadian HIV/AIDS Legal Network
HIV-AIDS LAWS OF THE WORLD - CHAN ROBLES VIRTUAL LAW LIBRARY
IIEP HIV / AIDS Clearinghouse: National AIDS Commissions
Section Editors Maria Ekstrand, University of California Vincent Iacopino, Physicians for Human Rights Susan F Murray, King's College London Charles Oberg, University of Minnesota Kate Shannon, British Columbia Centre for Excellence in HIV/AIDS
BMC International Health and Human Rights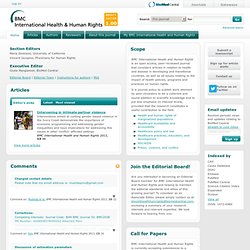 European Public Health Law Network (EPHLN) - Home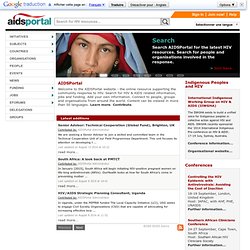 Launch of online community of practice for those working to fight TB This new online forum is designed to connect those working on the front lines of TB elimination with the lastest information, training and funding opportunities, tools, networking and the opportunity to participate in interactive panel discussions. Membership is open to anyone interested in using advocacy, communication, and social mobilisation tools to reduce TB around the world. More information...
global knowledge network
Public Health Law Association
Boston University School of Public Health - Health Law, Bioethics & Human Rights
Global Health Council
Now Accepting Applications for Student Fellows
The Petrie-Flom Center for Health Law Policy, Biotechnology, and Bioethics at Harvard Law School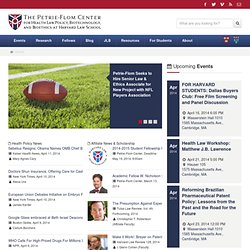 Nejat Center
International HIV/AIDS Alliance
ICASO || International Council of AIDS Service Organizations
Lutter contre le sida. / Thématiques
The O'Neill Institute for National and Global Health Law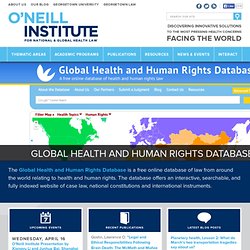 March 13, 2013: Professor Gostin writes CNN article, "Banning Large Sodas is Legal and Smart Upcoming Events