France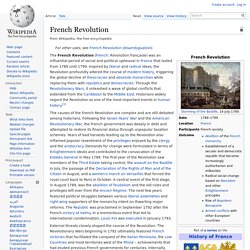 The French Revolution ( French : Révolution française ; 1789–1799), was a period of radical social and political upheaval in France that had a lasting impact on French history and more broadly throughout Europe .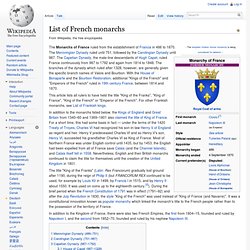 The Monarchs of France ruled from the establishment of the Frankish Kingdom in 486 to 1870. During most of its history, France was ruled by kings.
List of French monarchs
Louis XVI of France
Louis XVI (23 August 1754 – 21 January 1793) was King of France and Navarre from 1775 until 1791, after which he was subsequently King of the French from 1791 to 1792, before his deposition and execution during the French Revolution .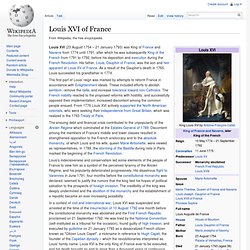 Marie Antoinette (2006 film)
Marie Antoinette is a 2006 historical comedy-drama film, written and directed by Sofia Coppola .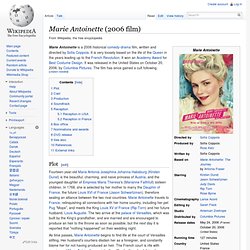 Marie Antoinette ( pron.: / m ə ˈ r iː æ n t w ə ˈ n ɛ t / or / æ n t w ɑː ˈ n ɛ t / ; French: [maʁi ɑ̃twanɛt] ; baptised Maria Antonia Josepha Johanna (or Maria Antonia Josephina Johanna ); [ 1 ] 2 November 1755 – 16 October 1793), born an Archduchess of Austria , was Dauphine of France from 1770 to 1774 and Queen of France and Navarre from 1774 to 1792.