HHO Energy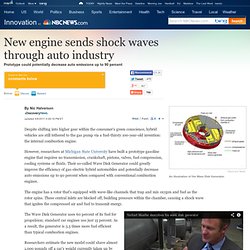 New engine shakes up auto industry - Technology & science - Innovation
Despite shifting into higher gear within the consumer's green conscience, hybrid vehicles are still tethered to the gas pump via a fuel-thirsty 100-year-old invention: the internal combustion engine.
High T3ch » Water Fuel – HHO Gas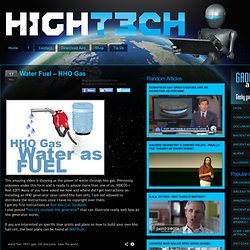 This amazing video is showing us the power of water through hho gas. Previously unknown under this form and is ready to amaze more than one of us. VIDEOS-> Post EDIT: Many of you have asked me how and where did I get instructions on installing an HHO generator (also called hho fuel cell).
Bob Boyce 27 Years HHO Part 1
How to make a simple HHO (Hydrogen Gas) Generator...Run your car on water!
Water Powered Car
Bob Boyce 27 Years HHO Part 1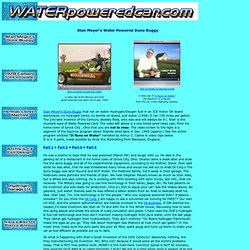 Stan Meyer's Dune Buggy that ran on water. Hydrogen/Oxygen fuel in an ICE motor. On board electrolysis, no hydrogen tanks, no bombs on-board, just water. (1998) It ran 100 miles per gallon!
Stan Meyer's Dune Buggy
Archie Blue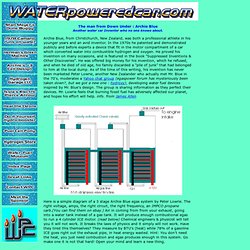 Peter tells how to make the 3 cell design to work.