Healthy Food
126 foods that can serve as the basis of your Healthiest Way of Eating. Links to the articles about these foods can be found below. Of course, there are many other nutritious foods other than those that we have included on our list that we feel are wonderful, health-promoting foods; if there are other whole foods - such as fruits, vegetables, nuts/seeds, whole grains, etc - that you like, by all means enjoy them. Just because a food is not on our list doesn't mean that we don't think that it can be included in a diet geared towards the Healthiest Way of Eating as long as it is a whole, natural, nutrient-rich food. To find out why some of your favorite nutritious foods are not included in our list, read The Criteria Used to Select the World's Healthiest Foods.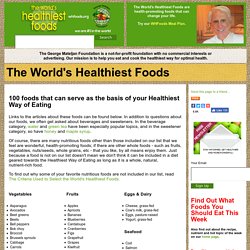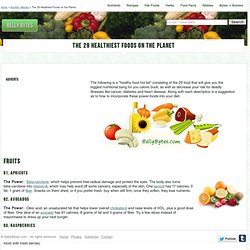 The following is a "healthy food hot list" consisting of the 29 food that will give you the biggest nutritional bang for you caloric buck, as well as decrease your risk for deadly illnesses like cancer, diabetes and heart disease. Along with each description is a suggestion as to how to incorporate these power-foods into your diet.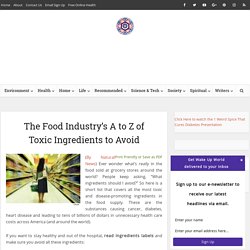 digg ( By Natural News ) Ever wonder what's in the food sold at grocery stores around the world? People keep asking, "What ingredients should I avoid?" So here is a short list that covers all the most toxic and disease-promoting ingredients in the food supply. These are the substances causing cancer, diabetes, heart disease and leading to tens of billions of dollars in unnecessary health care costs across America (and around the world).
Vitamin Chart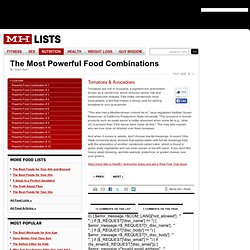 Tomatoes are rich in lycopene, a pigment-rich antioxidant known as a carotenoid, which reduces cancer risk and cardiovascular disease. Fats make carotenoids more bioavailable, a fact that makes a strong case for adding tomatoes to your guacamole.
Healthy Food Combinations: Men
Edible Uses