Heart health
The Weekend Interview: The Story of Dick Cheney's Heart
By JOSEPH RAGO Jackson Hole, Wyo. 'I remember when I was 14 years old, 1955, my grandfather, mom's dad, was visiting with us. He'd already had a couple heart attacks.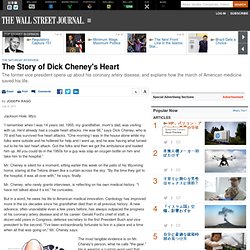 Heart Attack (Myocardial Infarction) How To Detect A Heart Attack
Heart attack, how to detect a heart attack, symptoms of heart attack, symptoms of angina, myocardial infarction, Heart Health Infocenter, Holisticonline.com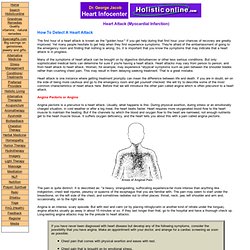 We stand around a lot here at Men's Health. In fact, a few of us don't even have office chairs. Instead, we write, edit, and answer e-mails—a lot of e-mails—while standing in front of our computers.
The Most Dangerous Thing You'll Do All Day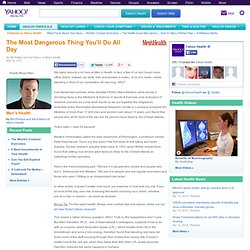 James Levine, a researcher at the in Rochester, Minn., has an intense interest in how much people move — and how much they don't.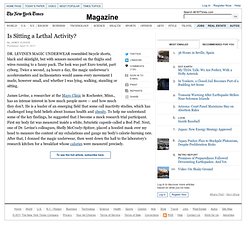 Is Sitting a Lethal Activity?
5 Surprising Signs of an Unhealthy Heart | Care2 Healthy & Green Living