Heart health
The Weekend Interview: The Story of Dick Cheney's Heart. Heart attack, how to detect a heart attack, symptoms of heart attack, symptoms of angina, myocardial infarction, Heart Health Infocenter, Holisticonline.com. Heart Attack (Myocardial Infarction) How To Detect A Heart Attack The first hour of a heart attack is known as the "golden hour.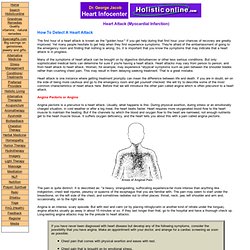 " If you get help during that first hour, your chances of recovery are greatly improved. Yet many people hesitate to get help when they first experience symptoms. They're afraid of the embarrassment of going to the emergency room and finding that nothing is wrong. The Most Dangerous Thing You'll Do All Day. We stand around a lot here at Men's Health.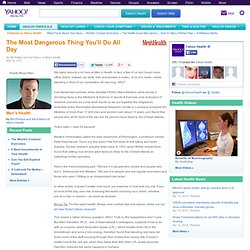 In fact, a few of us don't even have office chairs. Instead, we write, edit, and answer e-mails—a lot of e-mails—while standing in front of our computers. Is Sitting a Lethal Activity?
---