Movies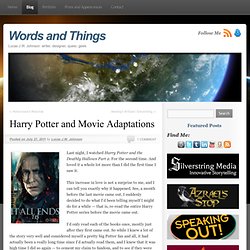 Last night, I watched Harry Potter and the Deathly Hallows Part 2. For the second time. And loved it a whole lot more than I did the first time I saw it.
Words and Things » Harry Potter and Movie Adaptations
Harry Potter va changer la loi
Trois des organisations professionnelles les plus influentes - l'ARP, l'Acid et la SRF - ont jugé la major hors-la-loi.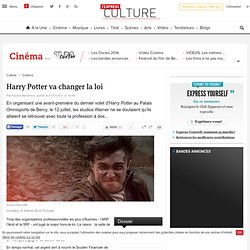 Evolución de la taquilla de las películas de Harry Potter