Harry Potter fanfiction
Dark Chocolate by Dianann. Slytherin, as a rule, was a very stylish house.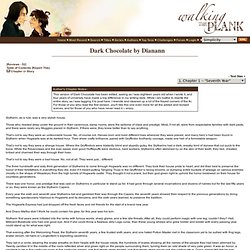 Those who resided deep under the ground in their cavernous, damp rooms, were the epitome of class and prestige. Most, if not all, were from respectable families with dark pasts, and there were rarely any Muggles placed in Slytherin. If there were, they knew better than to say anything. The Petulant Poetess :: Fiction Archive. Asylums.insanejournal.com/snape_potter/315883.html. InsaneJournal Tweak says, "breakup lines ftw" Username: Password: Remember Me Search by :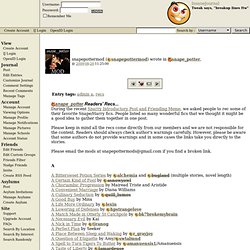 Harmony Bites. Author has written 27 stories for Harry Potter, Star Trek: 2009, Buffy: The Vampire Slayer, and Firefly.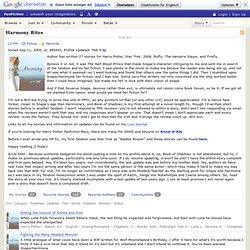 Believe it or not, it was The Half Blood Prince that made Snape's character intriguing to me and sent me in search of the fandom and its fan fiction. I saw plenty in the novel to make me believe the reader was being set up, and not all was what it seemed--so I went looking and found that others saw the same things I did. Pet Project Chapter 1: Default Chapter, a harry potter fanfic. Disclaimer: Neither Severus nor Hermione belong to me.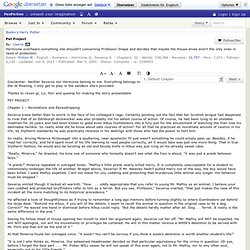 Everything belongs to the JK Rowling. I only get to play in the sandbox she's provided. The Resistance Chapter 1, a harry potter fanfic. Author's Note: This is my first published attempt.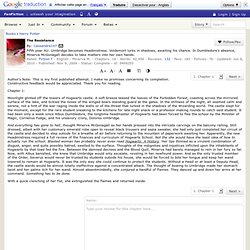 I make no promises concerning its completion. Constructive feedback would be appreciated. Thank you for reading. Chapter 1: Moonlight glinted off the towers of Hogwarts castle. Accio Quote!, the Largest Archive of J.K. Rowling quotes on the web. The Petulant Poetess :: Fiction Archive. Truffles and Strawberries by chivarlic. What Goes Around... by melusin. This Time, by Subversa. RestrictedSection.org. Ink Stained Fingers - Main Page. Hawthorn and Vine. © Hawthorn & Vine 2010-2014.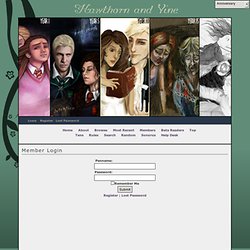 All rights reserved. accioDHR. Back to top. FictionAlley - Creativity is Magic! Potions and Snitches. Adultfanfiction.net. Home - Sycophant Hex. Occlumency :: A Severus Snape archive. Ashwinder :: To bewitch the mind and ensnare the senses. Ashwinder :: To bewitch the mind and ensnare the senses. Blood Magic. Potions and Snitches :: Snape and Harry Gen Fanfiction Archive. Interactive -
---