Harry Potter fanfiction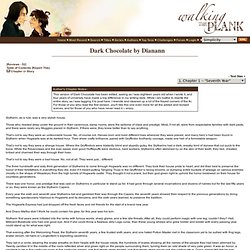 Slytherin, as a rule, was a very stylish house.
Dark Chocolate by Dianann
The Petulant Poetess :: Fiction Archive
InsaneJournal
asylums.insanejournal.com/snape_potter/315883.html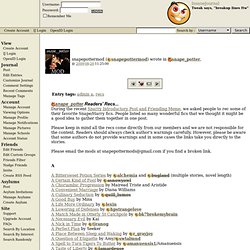 Author has written 16 stories for Harry Potter, and Star Trek: 2009. Believe it or not, it was The Half Blood Prince that made Snape's character intriguing to me and sent me in search of the fandom and its fan fiction. I saw plenty in the novel to make me believe the reader was being set up, and not all was what it seemed--so I went looking and found that others saw the same things I did.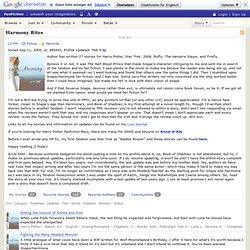 Harmony Bites
Pet Project Chapter 1: Default Chapter, a harry potter fanfic
Disclaimer: Neither Severus nor Hermione belong to me. Everything belongs to the JK Rowling. I only get to play in the sandbox she's provided.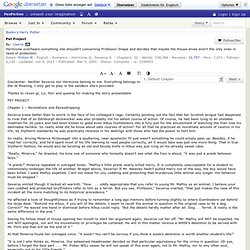 Author's Note: This is my first published attempt. I make no promises concerning its completion. Constructive feedback would be appreciated. Thank you for reading. Chapter 1: Moonlight glinted off the towers of Hogwarts castle.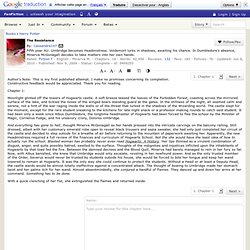 The Resistance Chapter 1, a harry potter fanfic
Accio Quote!, the Largest Archive of J.K. Rowling quotes on the web
The Petulant Poetess :: Fiction Archive
Truffles and Strawberries by chivarlic
What Goes Around... by melusin
This Time, by Subversa
RestrictedSection.org
On-line Wizarding Library :: Accio Harry Potter fanfic
Ink Stained Fingers - Main Page
© Hawthorn & Vine 2010-2014. All rights reserved. accioDHR. Back to top.
Hawthorn and Vine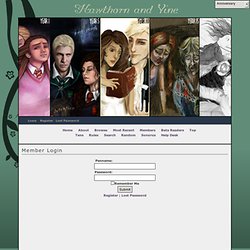 FictionAlley - Creativity is Magic!
Potions and Snitches
adultfanfiction.net
Home - Sycophant Hex
Occlumency :: A Severus Snape archive
Ashwinder :: To bewitch the mind and ensnare the senses
Ashwinder :: To bewitch the mind and ensnare the senses
Blood Magic
Potions and Snitches :: Snape and Harry Gen Fanfiction Archive
Welcome to the Potions and Snitches (P&S) Fanfiction archive. Dedicated to enjoying the well-known favourites and finding the new.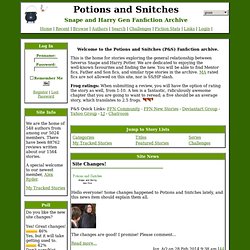 Interactive -