Danemark
Grete Jalk - reddot design award Lange Production has just been awarded the reddot design award for its GJ Chair designed by Grete Jalk. The GJ Chair was shown by Lange Production for the first time in 45 years at the ORGATEC fair and received great attention. It is therefor with graet honour that Lange Production receives this reddot design award. Grete Jalk's honesty and genuine interest in every aspect of quality has made her the conscience of Danish design.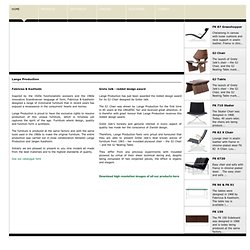 Fabricius & Kastholm and Grete Jalk by Lange Production
Erik J rgensen wwwerikjoergensencom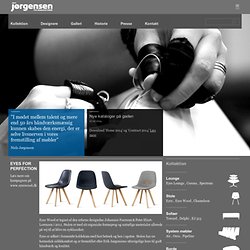 Eyes Wood er tegnet af den erfarne designduo Johannes Foersom & Peter Hiort-Lorenzen i 2011. Stolen er med sit organiske formsprog og naturlige materialer allerede på vej til at blive en nyklassiker. Eyes er udført i formstøbt koldskum med fast betræk og ben i egetræ. Stolen har en fantastisk siddekomfort og er fremstillet efter Erik Jørgensens ufravigelige krav til godt håndværk og kvalitet. Netop nu kan du erhverve stolen i udsøgte varianter til en meget komfortabel pris.
Galerie Dansk - Design Danois des années 50 à 70 < Rue Charlot < Design < Paris Marais
GUBI
Danerka