Grunnskole
Tekstnøtter. Del og lær : Nyheter for lærere. Startsiden for skoler og barnehager. Forsiden - Norsk barnebokinstitutt. Mind map. Hand-drawn and computer-drawn variations of a mind map.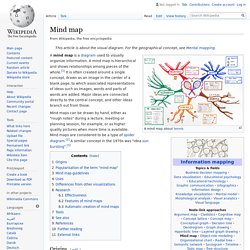 Mind maps can be drawn by hand, either as "rough notes" during a lecture or meeting, for example, or as higher quality pictures when more time is available. An example of a rough mind map is illustrated. Kart -
Naturfag
- Nysgjerrigper - Læringsmiljø i skolen. Levende bilder. Hva er animasjonsfilm?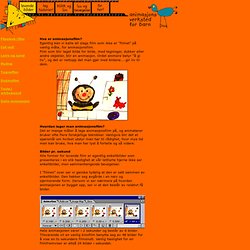 Egentlig kan vi kalle all slags film som ikke er "filmet" på vanlig måte, for animasjonsfilm. Film som blir laget bilde for bilde, med tegninger, dukker eller andre objekter, blir en animasjon. Ordet animere betyr "å gi liv", og det er nettopp det man gjør med bildene....gir liv til dem. Hvordan lager man animasjonsfilm? Det er mange måter å lage animasjonsfilm på, og animatører bruker ofte flere forskjellige teknikker. Skoleressurser.no.
---