Tutos
Panier S'enregistrer International Retouche d'images & Photographie 146 formations, 811 heures Business 123 formations, 481 heures Web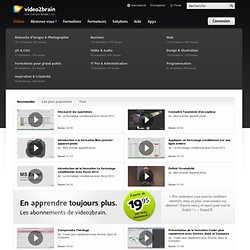 portfolio Rubens LP
by amanda Mon, 09/14/2009 - 09:32 During my regular ventures through the thousands of good stuff on my Google Reader, one immediately caught my eye: Rubens LP. I instantly fell in love with Rubens' style. His use of lines, dots, and bright colors is different than anything I've ever seen.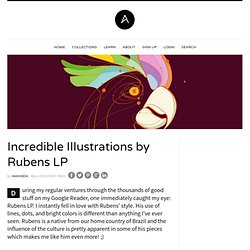 Pour modifier un thème, il faut toucher au flash de votre PSP. Ceci n'est jamais anodin et peut rendre votre PSP partiellement ou complètement inutilisable. PSPgen et les auteurs de ces thèmes, ou de ce programme permettant de les flasher, ne sauront être tenus responsables en cas de problèmes avec votre PSP. Avant toute manipulation, sauvegardez les fichiers de votre flash0, pour pouvoir remettre votre PSP dans son état initial (voir le tuto au-dessus).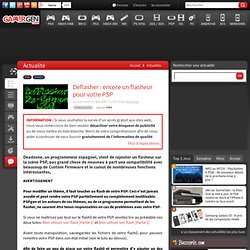 Deflasher : encore un flasheur pour votre PSP
Du 10 janvier au 10 février 2014, les artistes numériques du monde entier pourront défier les 10 artistes de renom de TEN saison 2. Continuer la lecture Pour fêter l'arrivée de l'API de Kiubi, nous nous associons à WebDesign Magazine pour vous offrir des cadeaux forts sympathiques qui vous aideront à démarrer l'année en beauté. Continuer la lecture Le 11e challenge d'Advanced Creation Photoshop s'est clôturé le 2 janvier.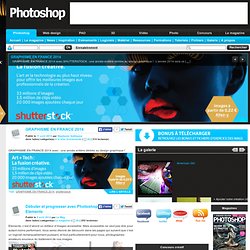 Tutoriels - Advanced Photoshop Mag