Logos
Logo Design Inspiration Gallery | Logorium.com. Logo: Art House | Logorium.com. 70 Logo Designers To Follow on Twitter. 70 Fairly Creative Fresh Logo Designs for Design Inspiration. A Logo is a graphical element that, together with its logotype (a uniquely set and arranged typeface) form a trademark or commercial brand.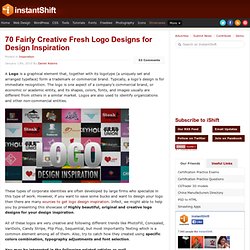 Typically, a logo's design is for immediate recognition. The logo is one aspect of a company's commercial brand, or economic or academic entity, and its shapes, colors, fonts, and images usually are different from others in a similar market. Logos are also used to identify organizations and other non-commercial entities. Evolution of Logos. The history of well known logo designs.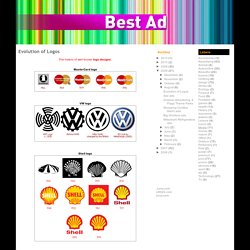 MasterCard logo VW logo. Fly Away with 75 Super Cool Bird Logos. Logo design is probably one of the more underestimated categories in graphic design today, or at least that's my impression.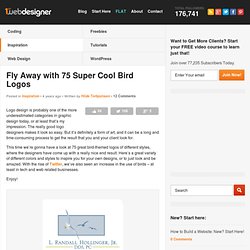 The really good logo designers makes it look so easy. But it's definitely a form of art, and it can be a long and time-consuming process to get the result that you and your client look for. This time we're gonna have a look at 75 great bird-themed logos of different styles, where the designers have come up with a really nice end result.
---