Graphisme
REZO ZERO. FRENCH CREATIVE STUDIO. AD / GRAPHIC DESIGN / PRINT / WEB / MOBILE
yannick mathey
octobre 2009 : Tous les messages - Diplôme graphisme & typo
L'application prototyp-0 est spécialement conçue pour le dessin de caractère.
prototyp-0 - yannick mathey
Commercial Type specimens -- Abi Huynh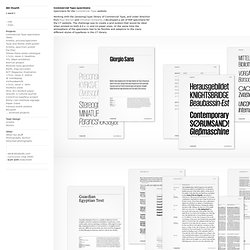 Commercial Type specimens Specimens for the Commercial Type website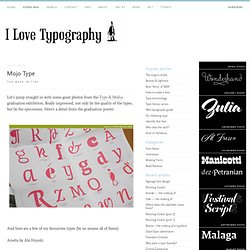 The Week in Type Let's jump straight in with some great photos from the Type & Media graduation exhibition.
Mojo Type
Hyperkit - South London Gallery
BONUS
unnamed pearl
Blending design, technology, and anthropology, Thinkers & Makers creates powerful ideas through strategy and collaboration. Forging a unique role, Thinkers & Makers sits between clients and agencies.
Ned Wright / Work / Thinkers & Makers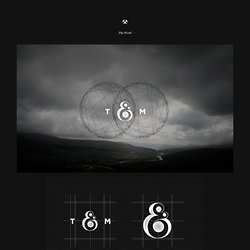 Fox Liquor Bar
PrintBox
ENSAL - École Nationale Supérieure d'Architecture de Lyon
- Reverb'Air
The Whale Hunt / A storytelling experiment / by Jonathan Harris
Hotel Room Photos : Ace Hotel Portland
Compagnie I M P R O C O M - spectacles de prévention
Catherine Zask
BDDP Unlimited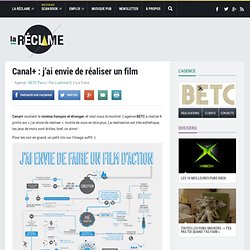 Le 8 avril 2011 à 17:17 par Ludivine D. Publicité Canal + soutient le cinéma français et étranger , et veut nous le montrer.
Pub Canal + : J'ai envie de réaliser un film
.: Maison Close - Le site :.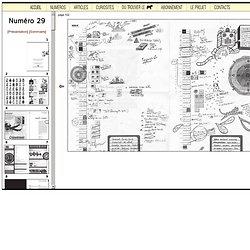 Au sommaire : DOSSIER : Résister - au second ou au premier degré.
Le Tigre : Volume 29
Cross-média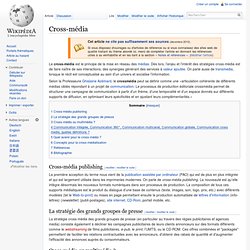 Un article de Wikipédia, l'encyclopédie libre. Le cross-média est le principe de la mise en réseau des médias .
J/ANTONESCU > Portfolio