Graphic
Incredible World of Animated Gifs by Matthew DiVito
Animal illustrations and shirt designs on Behance
Our #8 edition of weekly design inspirations. In weekly inspiration post, we showcase the very best design from the Internet. Flyers Enjoy Music Send Message Popup Pens Sunset UI Elements Stencil Art Jail Wire Sculptures Great Australian Bight Urban Utilities Teal Bullitt Alejandro Garcia illustration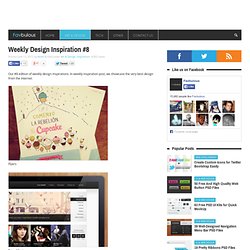 Weekly Design Inspiration #8 - Inspiration
Soviet Nike on the Behance Network
Illustrations by Hydro74 (Joshua M. Smith)
28 Bizarre Business Cards
Typography initially appeared to serve only one purpose – to distribute knowledge and information among people through at first handwritten and then printed books. Over time the functions of typography evolved and diversified. Today typography is commonly perceived not only as one of the practical techniques in publishing industry, but also as a powerful, rich in creativity and authentic aesthetics form of visual art . At the beginning books were the only media for typography application.
Creative Typography Highlights
Inspiration June 21, 2011 When applying for a job, you have no choice but to do your best to outshine competition. Even before winning an interview, your qualifications (or in some instance, your character) are already judged by the resume you've submitted. It is then important to make your resume or CV as honest, concise, and striking as possible.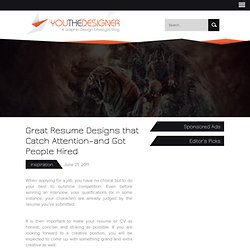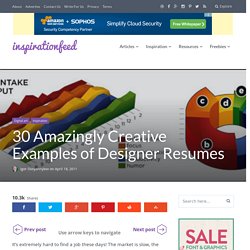 It's extremely hard to find a job these days! The market is slow, the economy is bad, and the competition is fierce. To get a job you will have to stand out of the crowd.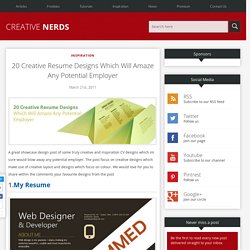 InspirationBy TimothyBlake · On March 21, 2011 A great showcase design post of some truly creative and inspiration CV designs which im sure would blow away any potential employer. The post focus on creative designs which make use of creative layout and designs which focus on colour.
Beyond the Boring Rectangle: Fantastic Die-Cut Business Cards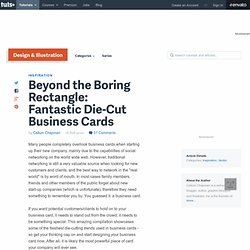 Many people completely overlook business cards when starting up their new company, mainly due to the capabilities of social networking on the world wide web. However, traditional networking is still a very valuable source when looking for new customers and clients, and the best way to network in the "real world" is by word of mouth. In most cases family members, friends and other members of the public forget about new start-up companies (which is unfortunate), therefore they need something to remember you by.
KOFIE @CBRE documented by FORM follows FUNCTION In the Spring of 2013 I was approached by CBRE & Gensler to create a mural for their newly acquired 400 South Hope office space. Though they purchased the entire building, the top 2 floors of the 26 story high rise would be home to their main Los Angeles Headquarters. After many meetings and litigations the project began in the mid summer during mid construction of the space. 2 weeks and some 20 gallons of acrylic later the mural was completed. This would mark my largest privately contracted indoor mural and a milestone in my public display catalogue.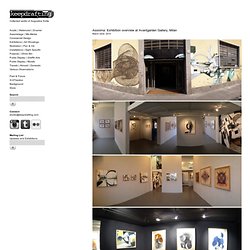 keepdrafting.com
Charming beauty, ageless skin and a toned figure is in the wish list of every human being, but not everyone is bestowed with these boons. In regards to beauty, photo manipulation is what a beautician does to us through make up and re touching. You can combine photo with graphics and produce life in a dead picture, inspire others through your photos, take your creativity to a new level by reproducing your dreams, make everything possible in this world which bears an impossible tag, relive and enjoy your vacation in your dream place with your loved ones, swim in ground, walk in water, fly in sky, create your own world. For a successful art work in Photo manipulation we should know the file size, image size and resolution of our photo.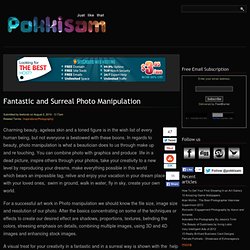 Fantastic and Surreal Photo Manipulation | Pokkisam blog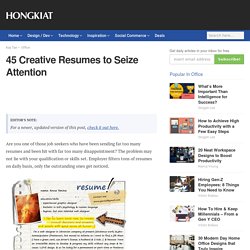 Are you one of those job seekers who have been sending far too many resumes and been hit with far too many disappointment? The problem may not lie with your qualification or skills set. Employer filters tons of resumes on daily basis, only the outstanding ones get noticed. A creative resume is fairly important.
Roland Tiangco