Graphic
Incredible World of Animated Gifs by Matthew DiVito
Animal illustrations and shirt designs on Behance
Our #8 edition of weekly design inspirations. In weekly inspiration post, we showcase the very best design from the Internet. Flyers Enjoy Music Send Message Popup Pens Sunset UI Elements Stencil Art Jail Wire Sculptures Great Australian Bight Urban Utilities Teal Bullitt Alejandro Garcia illustration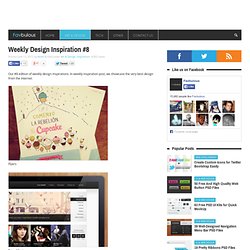 Weekly Design Inspiration #8 - Inspiration
Soviet Nike on the Behance Network
Illustrations by Hydro74 (Joshua M. Smith)
The Game of SMOSH We've turned all of SMOSH into a game. The Game of SMOSH. The more you play, the more you level up.
28 Bizarre Business Cards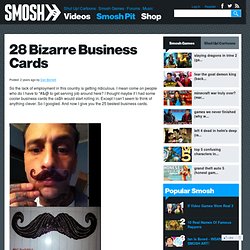 Typography initially appeared to serve only one purpose – to distribute knowledge and information among people through at first handwritten and then printed books.
Creative Typography Highlights
Inspiration June 21, 2011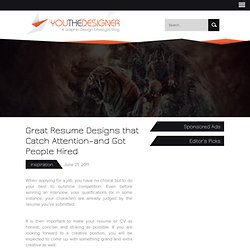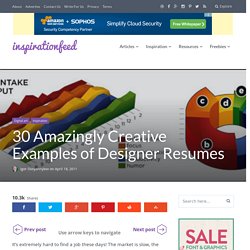 It's extremely hard to find a job these days! The market is slow, the economy is bad, and the competition has never been so fierce. To get a job you will have to out do the competition and stand out of the crowd.
Beyond the Boring Rectangle: Fantastic Die-Cut Business Cards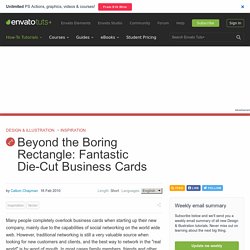 Many people completely overlook business cards when starting up their new company, mainly due to the capabilities of social networking on the world wide web. However, traditional networking is still a very valuable source when looking for new customers and clients, and the best way to network in the "real world" is by word of mouth. In most cases family members, friends and other members of the public forget about new start-up companies (which is unfortunate), therefore they need something to remember you by. You guessed it: a business card.
keepdrafting.com
Charming beauty, ageless skin and a toned figure is in the wish list of every human being, but not everyone is bestowed with these boons.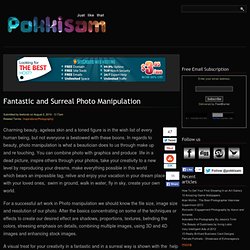 Fantastic and Surreal Photo Manipulation | Pokkisam blog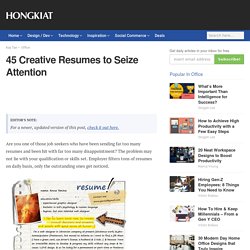 Are you one of those job seekers who have been sending far too many resumes and been hit with far too many disappointment? The problem may not lie with your qualification or skills set. Employer filters tons of resumes on daily basis, only the outstanding ones get noticed. A creative resume is fairly important.
Recently I wrote an article on resume/CV templates available for free, or to purchase, from all across the web. They ranged from print media, to fully fledged, CMS run pages. That's all fine and well, and they are all fantastic templates, but what if you want to express yourself through your CV?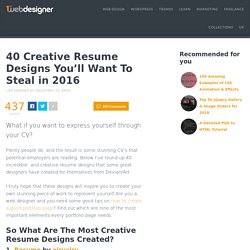 Roland Tiangco