Etudes comparatives
Onlive video business models - Youtube vs Hulu
When Netflix made television history this summer with its nine Emmy nominations for House of Cards, there was a lot of discussion about how the the show's victory represented a major breakthrough for digital content.
Why aren't Amazon and Hulu shows playing on Netflix's level?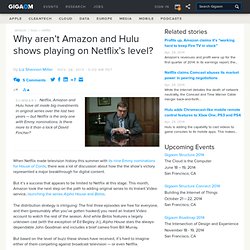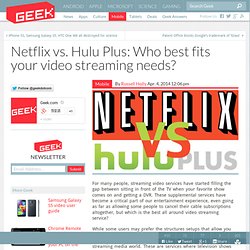 For many people, streaming video services have started filling the gap between sitting in front of the TV when your favorite show comes on and getting a DVR.
If you are unwrapping a brand new Roku 3 this week to upgrade your cord cutting lifestyle or simply trying to figure out what to watch on your smart television, the variety and volume of content on streaming video subscription services has never been greater than it is now. Services like Netflix Instant, Hulu Plus and Amazon Instant Video offer a massive amount of content to watch at a low monthly cost.
Netflix Instant vs. Hulu Plus vs. Amazon Instant Video