Grammar
http://www.pearltrees.com/#/N-u=1_625211&N-p=35155566&N-s=1_4340
http://www.pearltrees.com/#/N-u=1_625211&N-p=35155566&N-s=1_4340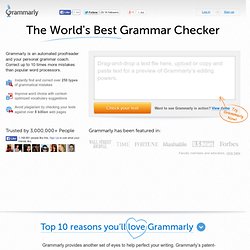 Instant Grammar Check - Online Proofreading | Grammarly
Grammar Checker Grammarly's online grammar checker is the most accurate tool for grammar correction on the market. Also, because the grammar checker is thorough, customizable, and educational, it is an outstanding tool for anyone who writes and wants to improve his or her writing — students, bloggers, writers, and professionals. The Grammarly grammar checker is a comprehensive grammar editing tool that checks your text for the proper use of more than 250 common and advanced grammar rules, including everything from subject-verb agreement to article use to modifier placement. When you check your grammar using Grammarly, all of the grammatical errors are categorized, clearly displayed, and organized for your review and revision. However, it's understood that the editing needs of writers differ, so the grammar checker can be set to check grammatical errors according to your needs.
Grammar check, proofreading, and copy editing service - Gramlee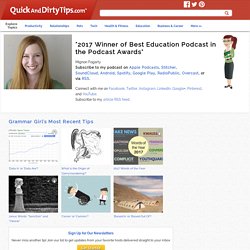 Mignon Fogarty is the creator of Grammar Girl and the founder and managing director of Quick and Dirty Tips. A magazine writer, technical writer, and entrepreneur, she has served as a senior editor and producer at a number of health and science web sites. She has a B.A. in English from the University of Washington in Seattle and an M.S. in biology from Stanford University. Mignon believes that learning is fun, and the vast rules of grammar are wonderful fodder for lifelong study.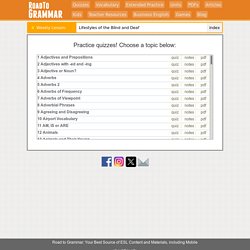 1 Adjectives and Prepositions 3 Adjectives with -ed and -ing 9 Agreeing and Disagreeing