Grammar Tools and Websites
The Oxford English Corpus
tools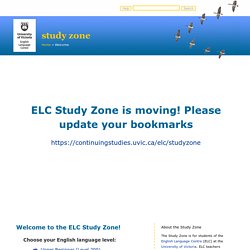 About the Study Zone The Study Zone is for students of the English Language Centre (ELC) at the University of Victoria.
Exercises on Reported Speech If we report what another person has said, we usually do not use the speaker's exact words (direct speech), but reported (indirect) speech.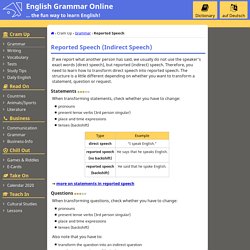 Reported Speech
direct speech - quoted speech and indirect speech - reported speech
We often have to give information about what people say or think. In order to do this you can use direct or quoted speech, or indirect or reported speech. Direct Speech / Quoted Speech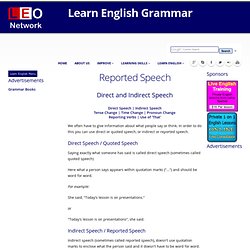 See The Sentence for definitions of sentence, clause, and dependent clause. A sentence which contains just one clause is called a simple sentence.