Graff tag etc
Santa claus débarque avec son tag à 2 francs sur son eastpack, distribue des graffs par plaques, du crack pour les monomaniaques, négatifs, diapos, planches de contacts, white sur black, classés en vrac, flashbacks, flèches, highlights, style qui claque, 93NTM, AEC, MAC,
Graffiti Paparazzi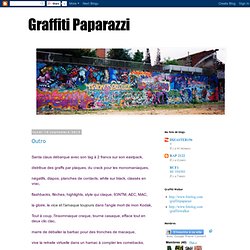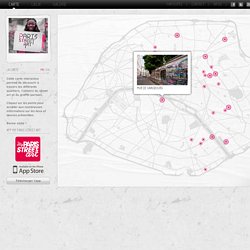 Cette carte interactive permet de découvrir à travers les différents quartiers, l'univers du street art et du graffiti parisien. Cliquez sur les points pour accéder aux nombreuses informations sur les lieux et œuvres présentées. Bonne visite ! This interactive map enables anyone to discover the universe of Paris' street art and graffiti, in many of its neighborhoods.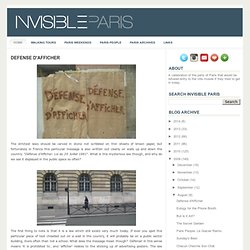 The strictest laws should be carved in stone not scribbled on thin sheets of brown paper, but fortunately in France this particular message is also written out clearly on walls up and down the country. "Défense d'Afficher: Loi du 29 Juillet 1881". What is this mysterious law though, and why do we see it displayed in the public space so often? The first thing to note is that it is a law which still exists very much today.
Defense d'Afficher
Street-art news | FatCap Live!
A propos
Qui sommes-nous? FatCap est la plateforme ultime sur le graffiti et le street art. Nous faisons partager notre passion depuis 1998. Petit retour en arrière.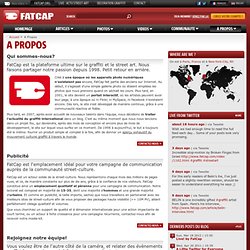 Une petite découverte bien sympathique que Paris Street Art. Ce site collaboratif initié par Melissa Azaiche et Timothée Baschet recense, grâce à une carte interactive, les murs parisiens accueillant des oeuvres de street art et des graffitis. Ce projet est soutenu par la mairie de Paris, il est d'ailleurs lauréat de l'appel à projet Métropolisation de Paris par le Numérique.
Paris Street Art