Google and the social Web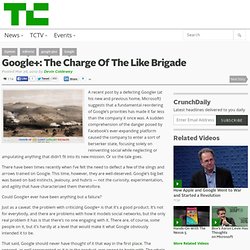 Google+: The Charge Of The Like Brigade
A recent post by a defecting Googler (at his new and previous home, Microsoft) suggests that a fundamental reordering of Google's priorities has made it far less than the company it once was. A sudden comprehension of the danger posed by Facebook's ever-expanding platform caused the company to enter a sort of berserker state, focusing solely on reinventing social while neglecting or amputating anything that didn't fit into its new mission. Or so the tale goes. There have been times recently when I've felt the need to deflect a few of the slings and arrows trained on Google.
Facebook and Twitter tell Google 'Don't Be Evil'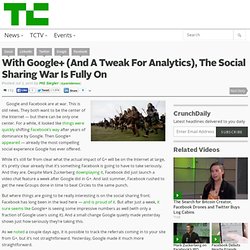 The Social Sharing War Is Fully On
Google and Facebook are at war. This is old news. They both want to be the center of the Internet — but there can be only one center. For a while, it looked like things were quickly shifting Facebook's way after years of dominance by Google. Then Google+ appeared — already the most compelling social experience Google has ever offered.
Nombreux d'entre nous les blogueurs, nous nous sommes précipités pour mettre le +1 sur nos blogues pour que nos internautes chéris cliquent sur ce nouveau bouton magique Posons nous quelques questions de base, Pourquoi donc cliquer le +1 de google?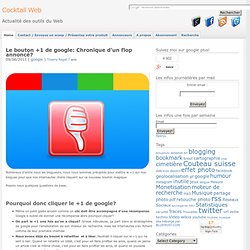 Le bouton +1 de google: Chronique d'un flop annoncé?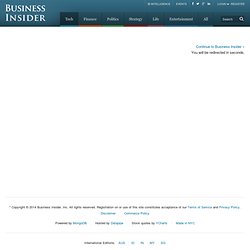 Google: Larry Page Ties ALL Employee Bonuses To Social Strategy's Success (Or Failure!)
New Google CEO Larry Page, who stepped into the job this week, believes that Google needs to go "social" to compete. To that end, he sent out a company-wide memo last Friday, alerting employees that 25% of their annual bonus will be tied to the success or failure of Google's social strategy in 2011. Click here to see a history of Google's failed attempts at social >> "This is a joint effort so it's important that we all get behind it," we're told Page writes in the confidential memo, subject-lined "2011 Bonus Multiplier."
Google Sees Facebook Threat in String of Deals - Advertising Age - Digital
Will Facebook Be Tomorrow's Google, and Google Tomorrow's Micros
Editor's note: Can Facebook become the next Google? In this guest post an ex-Googler, Bindu Reddy, persuasively argues the case from the perspective of Facebook's potential as an online advertising platform. Reddy is the CEO of MyLikes, a word-of-mouth ad network funded by other former Googlers. At Google, she managed a team of product managers in charge of various Google apps including Google Docs, Google Sites, and Blogger.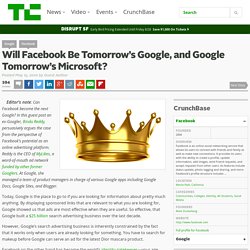 How Google Is Secretly Building Its Facebook Killer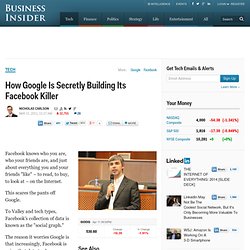 Facebook knows who you are, who your friends are, and just about everything you and your friends "like" – to read, to buy, to look at – on the Internet. This scares the pants off Google. To Valley and tech types, Facebook's collection of data is known as the "social graph." The reason it worries Google is that increasingly, Facebook is using that data to show users things to read, buy, and do on the Internet before those users get the chance to Google search for those things. The social graph turns the Internet into Facebook's platform, not Google's.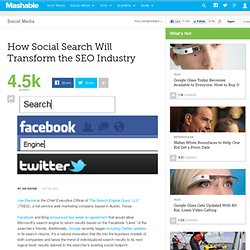 Joe Devine is the Chief Executive Officer of The Search Engine Guys, LLC (TSEG), a full-service web marketing company based in Austin, Texas. Facebook and Bing announced last week an agreement that would allow Microsoft's search engine to return results based on the Facebook "Likes" of the searcher's friends. Additionally, Google recently began including Twitter updates in its search returns.