Google and the social Web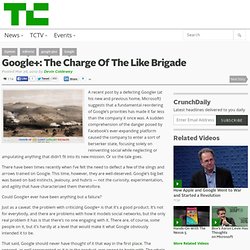 Google+: The Charge Of The Like Brigade
A recent post by a defecting Googler (at his new and previous home, Microsoft) suggests that a fundamental reordering of Google's priorities has made it far less than the company it once was.
Facebook and Twitter tell Google 'Don't Be Evil'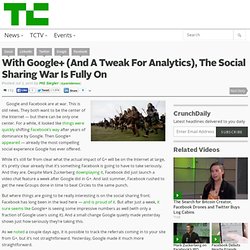 The Social Sharing War Is Fully On
Google and Facebook are at war.
Nombreux d'entre nous les blogueurs, nous nous sommes précipités pour mettre le +1 sur nos blogues pour que nos internautes chéris cliquent sur ce nouveau bouton magique Posons nous quelques questions de base, Pourquoi donc cliquer le +1 de google?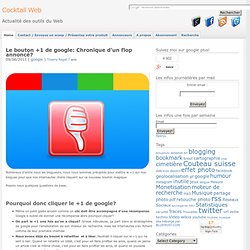 Le bouton +1 de google: Chronique d'un flop annoncé?
Google: Larry Page Ties ALL Employee Bonuses To Social Strategy's Success (Or Failure!)
Google Sees Facebook Threat in String of Deals - Advertising Age - Digital
Will Facebook Be Tomorrow's Google, and Google Tomorrow's Micros
Editor's note: Can Facebook become the next Google?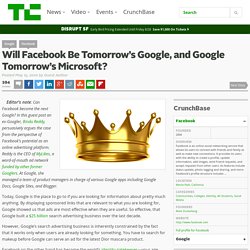 Facebook vs Google
How Google Is Secretly Building Its Facebook Killer
How Social Search Will Transform the SEO Industry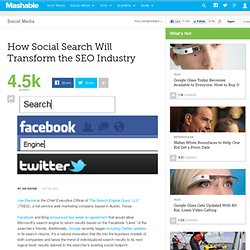 Joe Devine is the Chief Executive Officer of The Search Engine Guys, LLC (TSEG), a full-service web marketing company based in Austin, Texas. Facebook and Bing announced last week an agreement that would allow Microsoft's search engine to return results based on the Facebook "Likes" of the searcher's friends. Additionally, Google recently began including Twitter updates in its search returns.