Gobelins promotion 2013
Thibaud Petitpas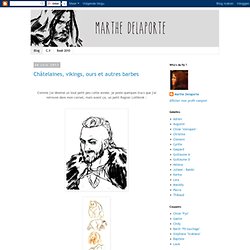 Marthe Delaporte
Comme l'indique le titre, voici mon deuxième lipsync, environ 10 jours de boulot repartis sur 3 semaines. J'ai beaucoup appris, et surtout, j'étais ravie d'avoir Chel, un perso qu'on demandait depuis pas mal de temps ! (bon, au final, j'en ai pas trop profité pour animer ses formes, mais ce fut tout de même agréable! )
Manddy Wickens
surprising work coming from me, right?: p Some times ago i felt like it'd be time for me to try to do some characters too so i took couple of classes with Joe Pitt who had the difficult task to try to push me as much in my thought-process about character as well in my actual way of drawing. Well, guys, i got to admit charadesign is so much harder than i thought! It's a way different job than environment o.o But hey here is one of the character i did, i hope you might enjoy it :) Hobo guy, completly inspired by Portland dudes i sometimes see (and hear) In this exercise, Joe gave me a bunch of car pictures and i had to figure out a character fitting to the car.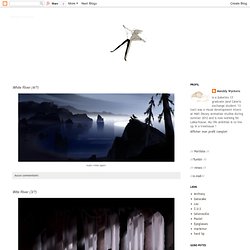 Lora Pannetier
Karina Gazizova
Juliaon Roels
Hélène Leroux
Gaspard Sumeire
Cyrille Chauvin
Christine Shin
Chloé Nicolay
Augustin Clermont
Adrien Gromelle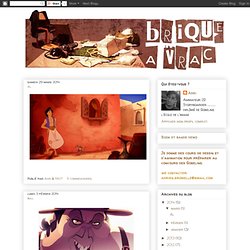 dimanche 5 janvier 2014 DU BON GROS FLUO (comme j'ai pas l'habitude d'en faire) En collaboration avec Alice Publié par Adri à 23:02 1 commentaire: jeudi 19 décembre 2013 pour faire comme si j'étais un designer...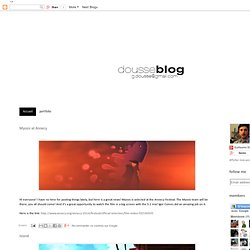 Hi everyone. First of all, you can now follow me on facebook (click here). Here is the result of a test I provided for ThatGameCompany, the great independant videogames studio, located in Los Angeles. They created Cloud, Flower, Journey,etc...
Guillaume Dousse