Coal....
Power Plant Mercury Emissions Poisoning the Great Lakes. By Climate Guest Contributor on June 8, 2012 at 11:17 am "Power Plant Mercury Emissions Poisoning the Great Lakes" Swanksalot, via Flickr.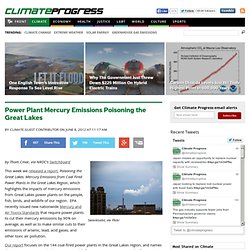 Dirty Business. The year of Blankenship comes to an end. The ousting of Don Blankenship from his position as CEO of Massey Coal at first glance appears like the toppling of an icon of "old-coal.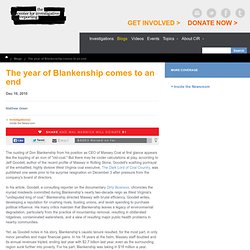 " But there may be cooler calculations at play, according to Jeff Goodell, author of the recent profile of Massey in Rolling Stone, Goodell's scathing portrayal of the embattled, highly divisive West Virginia coal executive, The Dark Lord of Coal Country, was published one week prior to his surprise resignation on December 3 after pressure from the company's board of directors. In his article, Goodell, a consulting reporter on the documentary Dirty Business, chronicles the myriad misdeeds committed during Blankenship's nearly two-decade reign as West Virginia's "undisputed king of coal. " Blankenship directed Massey with brutal efficiency, Goodell writes, developing a reputation for crushing rivals, busting unions, and lavish spending to purchase political influence. The Dark Lord of Coal Country | Politics News. After a Strong Counterattack, Big Coal Makes a Comeback by Jeff Goodell.
09 Nov 2010: Opinion by jeff goodell The coal industry — perhaps the least entrepreneurial, most politically-connected business in America — likes to present itself as a hapless collection of hard-working guys just trying to keep the lights on.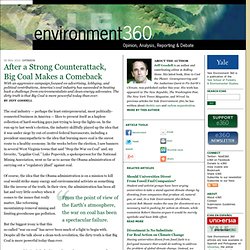 ---