Gift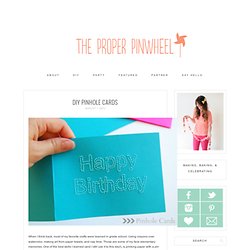 When I think back, most of my favorite crafts were learned in grade school. Using crayons over watercolor, making art from paper towels, and nap time. Those are some of my fave elementary memories. One of the best skills I learned (and I still use it to this day!)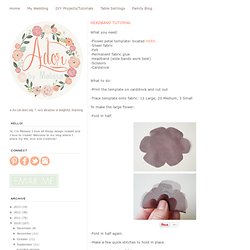 What you need: -Flower petal template- located HERE-Sheer fabric-Felt-Permanent fabric glue-Headband (wide bands work best)-Scissors-Cardstock What to do: -Print the template on cardstock and cut out
i love the summer friendship bracelet trend that i keep seeing in blog land, so i thought it would be fun to share with you another way to weave a friendship bracelet. one of the parents at work showed me this technique of using a circular cardboard loom and i love how quick it goes, you can easily finish a bracelet in one sitting. - cardboard - something small and circular (like a teacup or ramekin) - scissors, ruler, pen - embroidery thread in pretty colors , thin yarn, or ribbon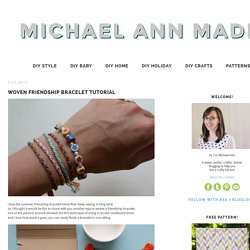 I've always gift wrapped my smaller jewellery items in dinky 7 x 10 cm brown envelopes, which I found in our local newsagents. They're perfect, but I thought recently they could do with a bit more colour. That's when I remembered I had some gorgeous floral paper stashed away in a cupboard; not too many minutes later I got to work and created a template and thought I'd share it this week. Just click the link to to download and start making your own tiny, pretty envelopes.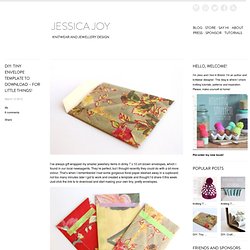 DIY: Tiny envelope template to download – for little things! | Yiskah Knits
DIY PAPER FLOWERS TUTORIAL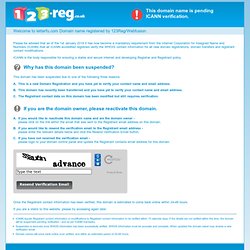 Please be advised that as of the 1st January 2014 it has now become a mandatory requirement from the Internet Corporation for Assigned Name and Numbers (ICANN) that all ICANN accredited registrars verify the WHOIS contact information for all new domain registrations, domain transfers and registrant contact modifications. ICANN is the body responsible for ensuring a stable and secure internet and developing Registrar and Registrant policy. Why has this domain been suspended? This domain has been suspended due to one of the following three reasons: This is a new Domain Registration and you have yet to verify your contact name and email address.
Look what I found in my desk drawer! I made these embroidered cards so long ago and then just tucked them away in a drawer to be forgotten about. What a shame!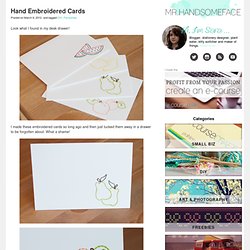 When I bought something at a store recently, the clerk handed me my purchase in a bag made from a newspaper. I liked it very much and had to make some more—thus today's DIY recycled newspaper project: gift bags made from the Wall Street Journal. You can vary the dimensions, of course, but here's what I used to create a bag that's 5" tall, 4.5" wide, and 3" deep. Stack two sheets of newspaper on top of each other. This will be a two-ply bag for extra sturdiness.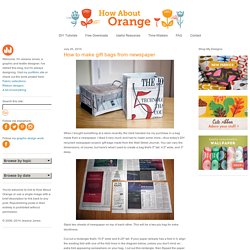 Heart Tastic Recycled Magazines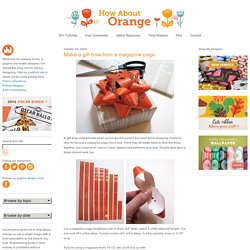 In gift wrap emergencies when you've got the present but need some wrapping, here's an idea for turning a magazine page into a bow. There may be better ways to stick this thing together, but I used what I had on hand: staples and adhesive glue dots. Double stick tape or brads should work, too. Cut a magazine page lengthwise into 9 strips, 3/4" wide. Leave 3 of the strips full length. Cut one inch off 3 of the strips.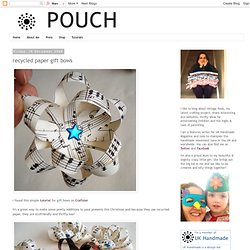 recycled paper gift bows
I found this simple tutorial for gift bows on Craftster It's a great way to make some pretty additions to your presents this Christmas and because they use recycled paper, they are ecofriendly and thrifty too! These are my first attempt, I'm pretty pleased with how they turned out. I think they differ from the ones on the tutorial as I used thinner strips and made the loops looser.