Ghosts and Hautings
Ghosts and Ghost Stories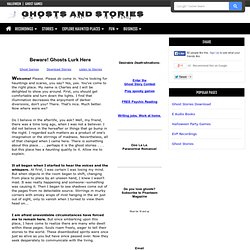 Welcome! Please. Please do come in.
Ghosts and Legends of the Queen Mary
Ghosts and Ghost Stories
The Diary of Ms Angela Yorke :Paranormal X
Bell Witch
Arizona's Haunted Ghosts and Hauntings
"The fear of loss is a path to the dark side" – Master Yoda Fears. Or more precisely – Fear Of Loss. We know them, we are aware that they are bad, yet most of us seem incapable of shaking them off. I tell you, in fact, they are more dangerous for you than you can image.
Fear Of Loss: The Haunting Ghost