Germaine Tailleferre
The goal of this team is to expand knowledge on the only female member of Les Six, Germaine Tailleferre. Anything from biographical information, program notes for compositions by her or video and audio of her compositions are acceptable. natmatkendrick Mar 10
French composer Germaine Tailleferre (April 19, 1892 – November 7, 1983) was the only female member of 'Les Six', a group of French composers influenced by Satie and by Cocteau's anti-Romantic aesthetic. She is known for her two-piano piece Jeux de plein. The 'Les Six' French Composers include: Germaine Tailleferre, Georges Auric, Arthur Honegger, Francis Poulenc, Darius Milhaud, and Louis Durey. Early Years of Germaine Tailleferre Germaine Tailleferre was born in Parc-Sait-Maur near Paris.
Germaine Tailleferre Biography: French Composer, the Only Female Member in 'Les Six'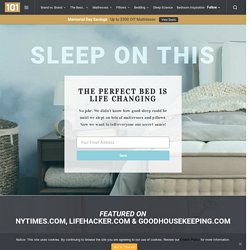 Compositions by Germaine Tallieferre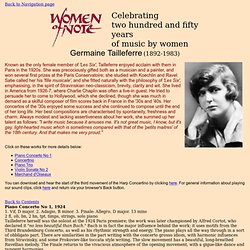 Back to Navigation page Germaine Tailleferre (1892-1983) Known as the only female member of 'Les Six', Tailleferre enjoyed acclaim with them in Paris in the 1920s.
Women of Note - Tailleferre
Germaine Tailleferre
Germaine Tailleferre and Mario Hacquard