Geography
british_isles_802.jpg (JPEG Image, 1076×1127 pixels) - Scaled (64
http://antwrp.gsfc.nasa.gov/apod/image/0011/earthlights_dmsp_big.jpg The image is a panoramic view of the world from the new space station.
earthlights
Video
world_rel_803005AI_2003.jpg (JPEG Image, 5334×2960 pixels) - Scaled (24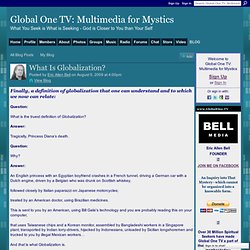 Finally, a definition of globalization that one can understand and to which we now can relate:
time_95.jpg (JPEG Image, 2719×1454 pixels) - Scaled (49
Strong quakes rattle remote Antarctica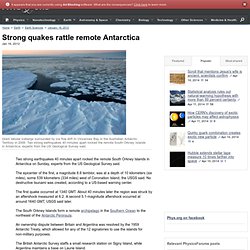 Two strong earthquakes 40 minutes apart rocked the remote South Orkney Islands in Antarctica on Sunday, experts from the US Geological Survey said. The epicenter of the first, a magnitude 6.6 temblor, was at a depth of 10 kilometers (six miles), some 539 kilometers (334 miles) west of Coronation Island, the USGS said. No destructive tsunami was created, according to a US-based warning center.
Novel technique reveals how glaciers sculpted their valleys
The beautiful and distinctive U-shaped glacial valleys typical of alpine areas from Alaska to New Zealand have fascinated and frustrated geologists for centuries. While it seems obvious that glaciers scoured the bedrock for millions of years, what the landscape looked like before glaciers appeared, and how the glaciers changed that landscape over time, have remained a mystery.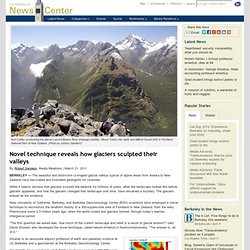 435715main_atlantic20100325-full.jpg (JPEG Image, 2000×1000 pixels) - Scaled (68%)
Geology of the Parks
Introduction to Earth Sciences I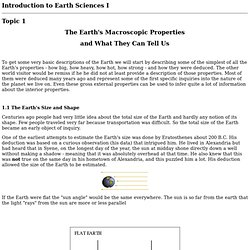 Introduction to Earth Sciences I
Hydrologic Cycle and Interactions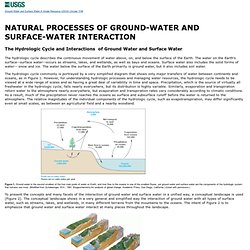 Ground Water and Surface Water A Single Resource--USGS Circular 1139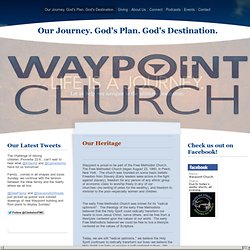 s
(WGS84 Datum) (Lat/long format is NDDMM.MMM where N=North 2 or 3 digits of Degrees and Minutes and thousandths of minutes) You can use Ctrl-F to use your browser's Text Search funtion to find something on this page or Click here for Search Engine for the entire site