Gentoo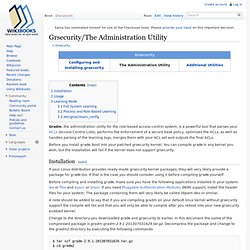 Gradm, the administration utility for the role-based access control system, is a powerful tool that parses your ACLs (Access Control Lists), performs the enforcement of a secure base policy, optimizes the ACLs, as well as handles parsing of the learning logs, merges them with your ACL set and outputs the final ACLs. Before you install gradm, boot into your patched grsecurity kernel.
Grsecurity/The Administration Utility
Hardened Gentoo Adventures by radegand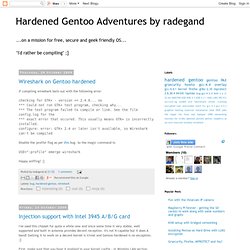 UPDATED 23/10 - Added info about repos.conf which I've missed previously!
How often should we update our Gentoo? There is no absolute correct answer for that. Gentoo is just like other distributions (distro), s**t does happen when do update.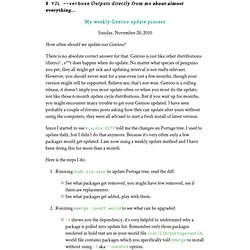 My weekly Gentoo update process
Playing With grsecurity | A Brief Tutorial | jude pereira's blog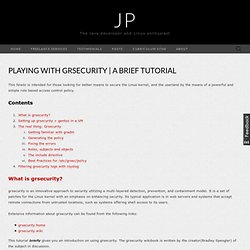 This howto is intended for those looking for better means to secure the Linux kernel, and the userland by the means of a powerful and simple role based access control policy. Contents
1. Introduction This guide is meant for anyone unsure about the offerings of the Hardened Gentoo project, how to use them together, and what their respective roles in the project are.
Introduction to Hardened Gentoo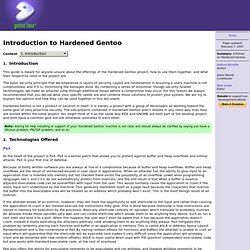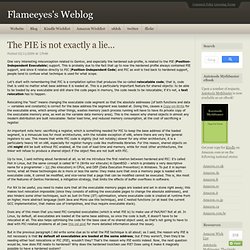 s Weblog : The PIE is not exactly a lie…
One very interesting misconception related to Gentoo, and especially the hardened sub-profile, is related to the PIE (Position-Independent Executable) support.
Index:Tutorials
Index:Tutorials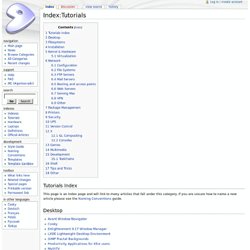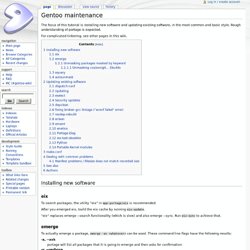 From Gentoo Linux Wiki
Gentoo maintenance
Apache2 - Configure SSL
Howto: Table of Contents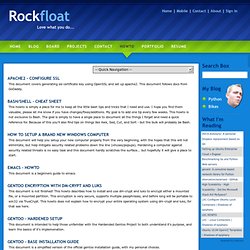 USE Flags
From Gentoo Linux Wiki What is a USE flag?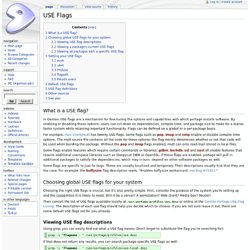 Pure-ftpd - Gentoo Linux Wiki
De Gentoo Linux Wiki.
Gentoo Linux x86 Handbook