Gender FR-US
"It's our September 11th" confides a socialist supporter to reporters as the news broke that former IMF Director Dominique Strauss-Kahn, also known as "DSK," has been charged for sexual assault and attempted rape in New York. And as for September 11th, there are some in France that are more comfortable imagining fictions of conspiracies than trying to think through the unthinkable. Or here, actually, the not so unthinkable.
ARCADE: Literature, the Humanities, and the World
ARCADE: Literature, the Humanities, and the World
It's hard to catch up with the latest episodes in the Strauss-Kahn drama (rumor has it that screenwriters are frantically taking notes to spurt out a series for cable television come September).
The debate heats up in France after a pointed critique of " Le Féminisme à la française " by Joan W.
ARCADE: Literature, the Humanities, and the World
ARCADE: Literature, the Humanities, and the World
The trouble with gender is that it does not stay put: like a picture fallen at the bottom of a pool, it quivers and recedes the minute you reach out to it, shaken and blurred by the waves your hand makes trying to catch it. However much one squints one's eyes, the image wavers and flickers, morphing into variations of an ever out-of-focus snapshot. This is true for each individual interrogating his or her own sense of self, and true too for the ways societies make, revise or undo gender roles, ideals, and even biology.
Cécile Alduy, Associate Professor, Stanford University
Journalistes, femmes politiques, hôtesses de l'air, femmes de chambre, économistes... Le tableau de chasse de DSK impressionne, comme les plaintes qui l'émaillent, et les silences qui les enrobent.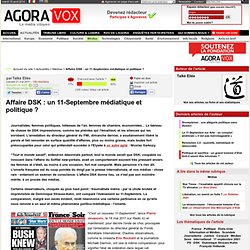 Affaire DSK : un 11-Septembre médiatique et politique ?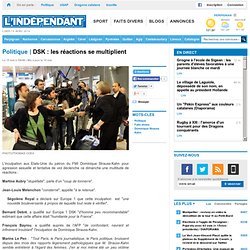 L'inculpation aux Etats-Unis du patron du FMI Dominique Strauss-Kahn pour agression sexuelle et tentative de viol déclenche ce dimanche une multitude de réactions :
DSK : les réactions se multiplient
Les femmes face à l'affaire D.S.K - Idées
La place de la femme dans la société actuelle -
[Chiennes de garde] Un panorama historique du féminisme
C'est un plaisir de participer à cette conférence, pour parler justement de ce qui se passe sous vos yeux. "This well-researched book is one of the most stimulating studies of French Orientalism and colonial discourse in decades. . . .
Foreign Bodies: Gender, Language, and Culture in French Orientalism - Madeleine Dobie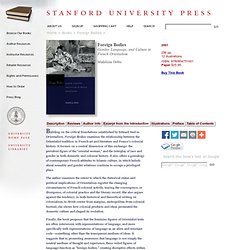 french orientalism PDF