Geek/Tech
Stuxnet is a weapon made entirely out of code. This cool inforgraphic explains this virus that has changed the anatomy of viruses. Following is the video which was produced by Australian TV program HungryBeast on Australia's ABC1.
Home | T3 Gadget Awards 2011
We're big fans of hacking the Windows Registry around here, and we've got one of the biggest collections of registry hacks you'll find. Don't believe us?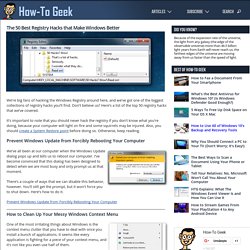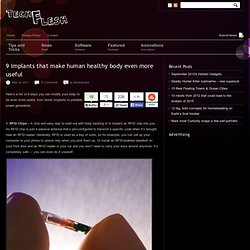 Here's a list of 9 ways you can modify your body to be even more useful, from bionic implants to portable power generators. 1.