Gardening
Montana Plant Life - Flora and Identification of Edible, Medicinal and Poisonous Plants
Project Homestead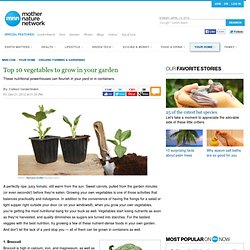 A perfectly ripe, juicy tomato, still warm from the sun. Sweet carrots, pulled from the garden minutes (or even seconds!) before they're eaten. Growing your own vegetables is one of those activities that balances practicality and indulgence.
– "Organic gardening is not just a middle-class hobby.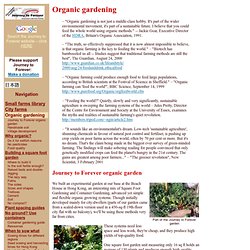 Organic gardening: Journey to Forever organic garden - square foot gardening, container gardening, how to grow healthy food anywhere - StumbleUpon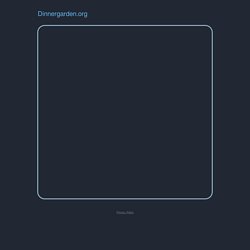 Grow your own ginger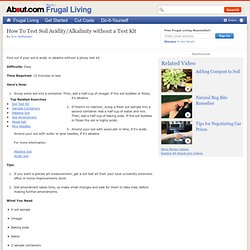 Find out if your soil is acidic or alkaline without a pricey test kit.
Montana Native Plants & Early Peoples (9780917298295): Jeff Hart, Jacqueline Moore
NRCS - Soil Quality / Soil Health - Spotlights
October 15, 2012 Working with conservation partner Dr. Robin 'Buz' Kloot of the Earth Sciences and Resources Institute, University of South Carolina, members of the National Soil Health and Sustainability Team , North Carolina NRCS staff, Earth Team volunteers, and farmers are featured in Conservation Conversations sponsored by NRCS's East National Technology Support Center (ENTSC), Greensboro, NC.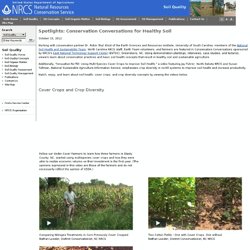 Kitchen Compost Pail (Bucket, Bin) – DIY, Easy, and Frugal
Making Dirt – Part 1 Note: This is part one of a two part article on compost. Read part two – DIY vermicomposting worm farm – here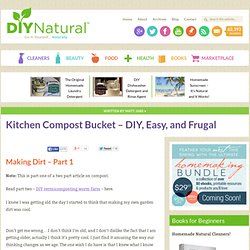 unnamed pearl
It took over 20 years of gardening to realize that I didn't have to work so hard to achieve a fruitful harvest. As the limitless energy of my youth gradually gave way to the physical realities of mid-life, the slow accretion of experience eventually led to an awareness that less work can result in greater crop yields .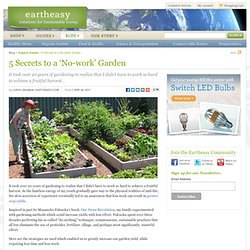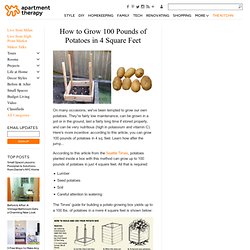 On many occasions, we've been tempted to grow our own potatoes.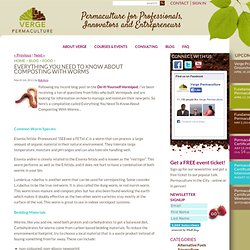 Everything You Need to Know About Composting With Worms | Verge Permaculture
Following my recent blog post on the Do-It-Yourself Vermipod , I've been receiving a ton of questions from folks who built Vermipods and are looking for information on how to manage and maintain their new pets. So here's a compilation called Everything You Need To Know About Composting With Worms… Common Worm Species Eisenia fetida: Pronounced "iSEEnee a FETid a", is a worm that can process a large amount of organic material in their natural environment. They tolerate large temperature, moisture and pH ranges and can also tolerate handling well. Eisenia andrei is closely related to the Eisenia fetida and is known as the "red tiger".
Companion Planting: chart of compatible companion plants & effects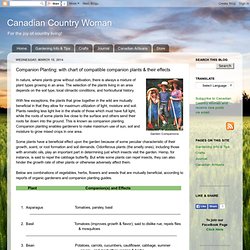 In nature, where plants grow without cultivation, there is always a mixture of plant types growing in an area.
Inspired by Annette's Modern DIY Outdoor Planter post , Apartment Therapy reader Chris shows us all how easy this project was to recreate... Thank you for your post on Annette's modern DIY outdoor planter . I immediately went to Home Depot to replicate it in my barren back patio.
The last time I forgot to water my outdoor potted plants and discovered them completely wilted and hanging on the cusp of near death, I decided it was time to take action.
First off – you really can build this thing very cheaply, but to do so you have to recycle, freecycle, and scrounge. If you just go out and buy new everything it will probably cost over $200 – still not bad all in all.
<a href="http://ad.doubleclick.net/jump/Inhabitat/architecture;article=articlename;kw=content1;sz=300x250;ord=123456789?" target="_blank" ><img src="http://ad.doubleclick.net/ad/Inhabitat/architecture;article=articlename;kw=content1;sz=300x250;ord=123456789?" border="0" alt="" /></a>
Beehive Tower is a Honeycomb Inspired Vertical Farm for London