Garden
Raised garden beds
After assembly, all you see are clean lines without exposed unsightly nails, bolts, screws or pins. All of the exposed edges of the wood are individually beveled and hand sanded to a furniture-like finish...no sharp corners.
Weekend Gardener - Horticulture for Busy People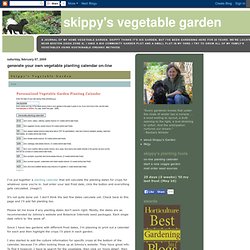 I've put together a planting calendar that will calculate the planting dates for crops for whatever zone you're in. Just enter your last frost date, click the button and everything gets calculated. (magic!)
generate your own vegetable planting calendar on-line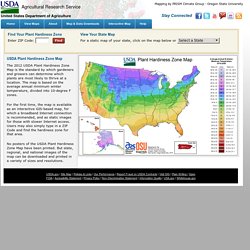 USDA Plant Hardiness Zone Map
The Salvia Divinorum Grower's Guide - [www.rhodium.ws]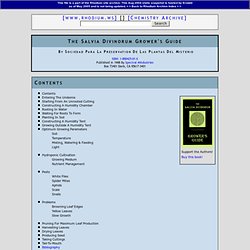 Contents
earthmaker
Gardening for Bees in Michigan
By Julian Livsey This guide is for anyone who has somehow hit on the idea that it would be fun to grow chile peppers.
beginner guide to growing chile peppers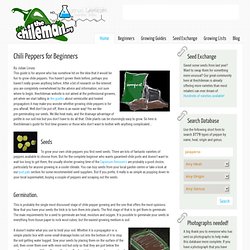 Tomato Dirt: growing tomatoes, gardening tips, tomato facts
CyberBeeNet (Biology, Research, Beekeeping)
Home Farming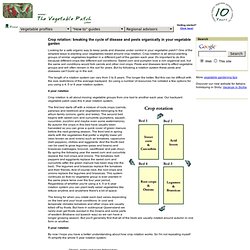 Vegetable Gardening @ the Vegetable Patch: manage your beds with crop rotation and keep pests and diseases at bay
Looking for a safe organic way to keep pests and disease under control in your vegetable patch? One of the simplest ways is planting your vegetables based around crop rotation.
l424.pdf (application/pdf Object)
Learn2Grow
New Home Page
SULIS - Sustainable Urban Landscape Information Series: U of MN.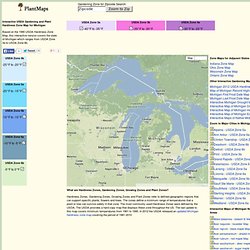 Hardiness Zones, Gardening Zones, Growing Zones and Plant Zones refer to defined geographic regions that can support specific plants, flowers and trees. The zones define a minimum range of temperatures that a plant or tree can survive safely in that zone. The most commonly used Hardiness Zones were defined by the USDA.
Michigan Interactive USDA Plant Hardiness Zone Map
let's garden lansing
Saturday, January 11, 2014 Back to the Arboretum Home Page Arboretum Information || Events & Education || Gardens & Horticulture || Research ActivitiesNew Plant Introductions || Support the Arboretum || Comments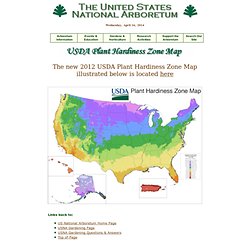 Build a Geodesic Dome Solar Greenhouse to Grow Your Own Food
What do you do when you want to grow your own food, but live here? That's the question my dad wanted to answer when he started this project about a year ago: Living at 7,750 feet above sea level, with a summer growing season of 80 days, at best, between killing freezes, how can you grow your own food?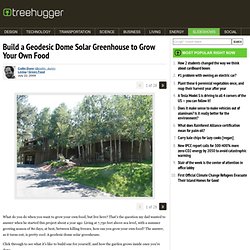 nests_for_native_bees_fact_sheet_xerces_society.pdf (application/pdf Object)