Anglais
'Game of Thrones' Begins Sunday on HBO
'Game of Thrones:' Proof That If You Put Enough Dirty Sex In Your Nerd Show, Girls Will Watch It Too
If you aren't already DVR-ing it, " Game of Thrones " is HBO's latest buzz show, that basically depicts a power struggle for the throne in a medieval-ish fantasy world. It's based on an obscure novel by George R.R. Martin, which, let's face it, was never really for women.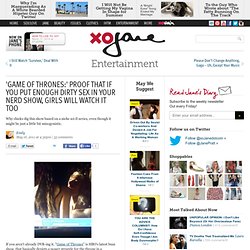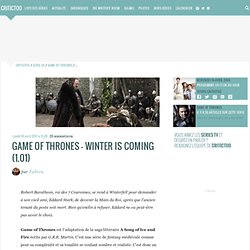 Robert Baratheon, roi des 7 Couronnes, se rend à Winterfell pour demander à son vieil ami, Eddard Stark, de devenir la Main du Roi, après que l'ancien tenant du poste soit mort. Bien qu'enclin à refuser, Eddard ne va peut-être pas avoir le choix. Game of Thrones est l'adaptation de la saga littéraire A Song of Ice and Fire écrite par G.R.R.
Game of Thrones – Winter is Coming (1.01) | Critiques et actualité des séries TV sur Critictoo
The first 10 minutes or so of HBO's new epic fantasy series "Game of Thrones" are spent celebrating the glories of cable, i.e. bloody violence (beheadings, hacked off body parts, eviscerated guts steaming in the snow) and HBO sex (female semi-frontal nudity, non-missionary position intercourse and unnecessarily graphic sound effects.) Unless you are a minor, you should not be deterred by any of this because "Game of Thrones," written and produced by David Benioff and D.B Weiss, quickly becomes a great and thundering series of political and psychological intrigue bristling with vivid characters, cross-hatched with tantalizing plotlines and seasoned with a splash of fantasy.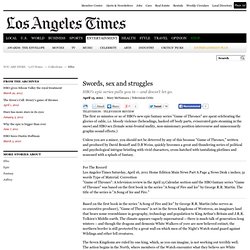 'Game of Thrones': Television review - latimes.com
'Game of Thrones': An E-book to prepare for the coming winter | Hero Complex – Los Angeles Times
In yesterday's New Yorker, Laura Miller (a former colleague of mine from Salon) published an excellent profile of George R. R.
Geek Fight! Lost, Thrones Camps Square Off Over GRRM's Dis of Finale - Tuned In - TIME.com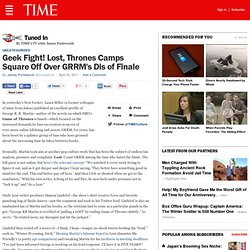 Filling In the Backstory: Robert's Rebellion « Del Rey and Spectra - Science Fiction and Fantasy Books, Graphic Novels, and More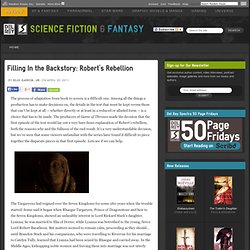 The process of adaptation from book to screen is a difficult one. Among all the things a production has to make decisions on, the details in the text that must be kept versus those that can't be kept at all — whether directly or at least in a reduced or alluded form — is a choice that has to be made. The producers of Game of Thrones made the decision that the first episode of the text would lay out a very bare-bone explanation of Robert's rebellion, both the reasons why and the fullness of the end result.
Apologies for the belated open thread.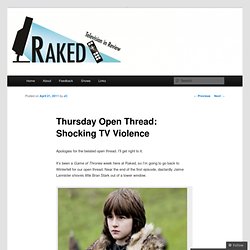 Thursday Open Thread: Shocking TV Violence « Raked
"Game of Thrones," episode 2: Will women be tuning in?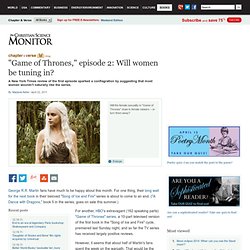 George R.R.
adf.ly - shrink your URLs and get paid!
'Game of Thrones': Five reasons HBO series may be a royal success | Hero Complex – Los Angeles Times
'Game of Thrones' is epic with a different ring: 'Frodo never gets to go to a brothel' | Hero Complex – Los Angeles Times
The Borgias and Game of Thrones Historic Era Dramas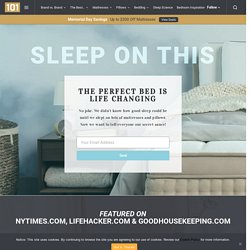 and are two new series that premiered on Premium Cable in April, 2011. The two stories are very different, but they also have similarities. The dramas are both set in historic periods and are about power and family. is a Showtime Series, starring Jeremy Irons as Pope Alexander VI. The story is based on the historic Borgia family, the powerful Renaissance Era family whose name became synonymous with deceit and treachery. The Showtime story of "The Borgias" begins as Rodrigo Borgia takes power in Rome, in 1492.
'Game of Thrones' Is a Genius Fantasy Saga and Not Just for Geeks | Rolling Stone Culture
Depuis les années 2000, la fantasy (ou heroic fantasy ou médiéval-fantastique en français) a comme mètre-étalon au cinéma la trilogie du Seigneur des Anneaux de Peter Jackson : univers épique par la taille (celle des pavés de J.R.R. Tolkien aussi), réalisateur totalement investi, énorme succès au box-office. La concurrence est absente.
Fantasy Alternative: « Game of Thrones » vs « Thor » « Ciné/télé/séries : l'actu décryptée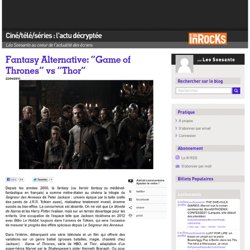 Foxy Roxanne McKee bares all in royal blush
Ayra taking sword-fighting lessons.
Game of Thrones: The Gratuitous Sex Was Better Than Character Development | Little Gold Men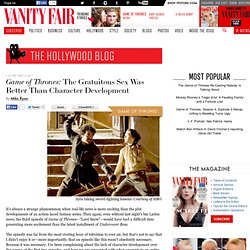 "The Kingsroad" April 24th, 2011 "You're not supposed to be here."
Game of Thrones – "The Kingsroad"
Maisie Williams and Sean Bean in "Game of Thrones." Credit: HBO A review of episode 2 of " Game of Thrones " coming up just as soon as I speak for the grotesques...
Review: Game of Thrones - The Kings Road: Lie down with dogs
Game of Thrones : When fiction becomes reality and reality becomes fiction - National game of thrones
His Beautiful Dark Twisted Fantasy: George R. R. Martin Talks 'Game of Thrones'
HBO Sean Bean (center) as Eddard Stark in a scene from HBO's "Game of Thrones." There are wunderkinds, there are late bloomers, and then there is George R.