Game Theory / Other Sources
Cognitive Biases - A Visual Study Guide
Probability and Game Theory in The Hunger Games | Wired Science
This is a guest post by Michael A. Lewis (PDF), a friend of mine who is a professor at the Silberman School of Social Work at Hunter College. One of the things I found most interesting and surprising about the movie The Hunger Games (HG) is how mathematical it is.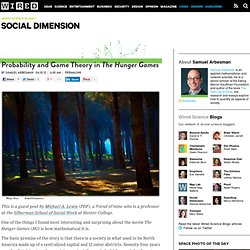 An interpretation of quantum mechanics is a set of statements which attempt to explain how quantum mechanics informs our understanding of nature. Although quantum mechanics has held up to rigorous and thorough experimental testing, many of these experiments are open to different interpretations. There exist a number of contending schools of thought, differing over whether quantum mechanics can be understood to be deterministic, which elements of quantum mechanics can be considered "real", and other matters.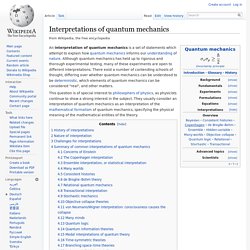 Game Theory and Physics
Quantum information is the physics of knowledge.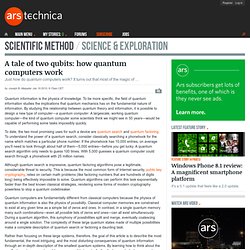 A tale of two qubits: how quantum computers work
rg8qn.png at Free Image Hosting
Quantum game theory
Quantum game theory is an extension of classical game theory to the quantum domain. It differs from classical game theory in three primary ways: Superposed initial states,Quantum entanglement of initial states,Superposition of strategies to be used on the initial states.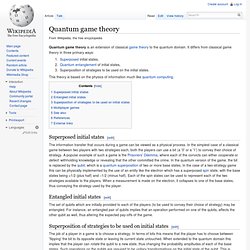 [quant-ph/0004076] Quantum Games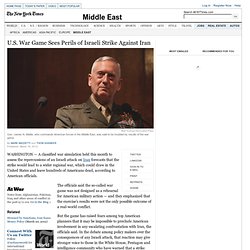 U.S. Simulation Forecasts Perils of an Israeli Strike at Iran
The officials said the so-called war game was not designed as a rehearsal for American military action — and they emphasized that the exercise's results were not the only possible outcome of a real-world conflict. But the game has raised fears among top American planners that it may be impossible to preclude American involvement in any escalating confrontation with Iran, the officials said. In the debate among policy makers over the consequences of any Israeli attack, that reaction may give stronger voice to those in the White House, Pentagon and intelligence community who have warned that a strike could prove perilous for the United States.
Game Theory with Ben Polak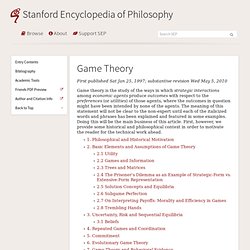 First published Sat Jan 25, 1997; substantive revision Wed May 5, 2010 Game theory is the study of the ways in which strategic interactions among economic agents produce outcomes with respect to the preferences (or utilities) of those agents, where the outcomes in question might have been intended by none of the agents. The meaning of this statement will not be clear to the non-expert until each of the italicized words and phrases has been explained and featured in some examples.