Interface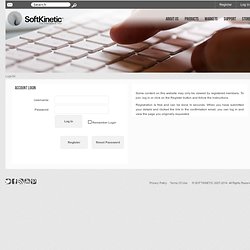 Game & App Developer
Your 3D Home is Here! If you are a game or application developer and want to take part in the gesture-based revolution then you are in the right place! SoftKinetic is the only vendor to provide an end-to-end solution for 3D gesture control - hardware, middleware and content.
[Special Edition] Kinect for Windows coming February 1, 2012 | Coding4Fun Kinect Projects
... Today, we are announcing that the new Kinect for Windows hardware and accompanying software will be available on February 1 st , 2012 in 12 countries (United States, Australia, Canada, France, Germany, Ireland, Italy, Japan, Mexico, New Zealand, Spain, United Kingdom), at a suggested retail price of US $249. Kinect for Windows hardware will be available, in limited quantities at first, through a variety of resellers and distributors.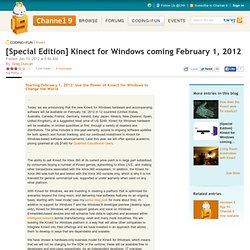 Kinect Fun Labs
YVision
Channel 9 and Microsoft Research are excited to announce the Kinect for Windows SDK Beta available to download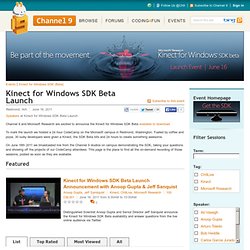 Kinect for Windows SDK Beta Launch
PyMT | Extensions / Information about Webkit PyMT port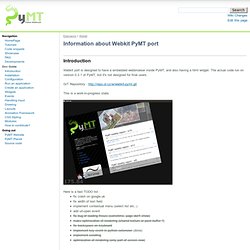 Introduction
News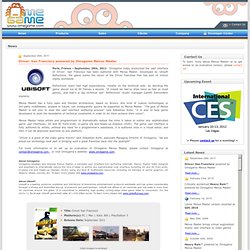 Paris, France – September 29th, 2011 : Omegame today announced the user interface of Driver: San Francisco has been authored with Menus Master. Developed by Ubisoft Reflections, the game marks the return of the Driver franchise that has sold 14 million copies worldwide. Reflections' team had high expectations, notably on the technical side, by deciding the game should run at 60 frames a second. " It meant we had to draw twice as fast as most games, and that's a big technical ask " Reflections' studio manager Gareth Edmondson explains.
Iggy Game UI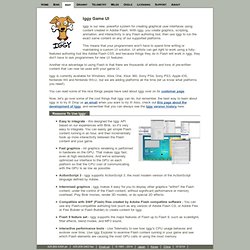 Iggy is our new, powerful system for creating graphical user interfaces using content created in Adobe Flash. With Iggy, you create graphics, scripting, animation, and interactivity in any Flash authoring tool, then use Iggy to run the exact same content on any of our supported platforms.
Berkelium:
Awesomium