Gadgets and Equipment
Bare bones Raspberry Pi PC gets ready to launch. 23 December 2011Last updated at 12:29 GMT Many developers are keen to get their hands on the bare bones Raspberry Pi computer.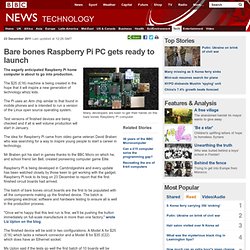 The eagerly anticipated Raspberry Pi home computer is about to go into production. Backpacking Travel kit & Equipment | Gap Year Travel Store. Galleries. Rocket Stoves - Cool Name, Hot Stove. Rocket stoves can be made from all all sorts of materials, and are pretty easy to put togther.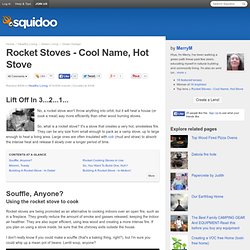 I haven't made one (yet), so I'm probably not the one to try to explain it all to ya. Instead, let me quote from an article I found at wikipedia. ahem: TechRadar UK | Technology News And Reviews. Boing Boing. 10 best gadgets to take travelling. The world is getting smaller - not in the literal sense of course, there's no massive implosion event about to take place (any mad scientists feel free to get in touch and correct us) - with more people plugging in, connecting up and generally having mild panic attacks if they're away from some kind of online/techy action for more than a couple of hours.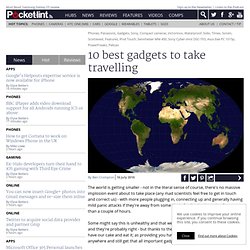 Some might say this is unhealthy and that we should all get out and about more - and they're probably right - but thanks to the wonders of the modern age we can have our cake and eat it; as providing you have the right kit you can pretty much go anywhere and still get that all important gadget fix. So, if you're planning an extended adventurous trip abroad and you want to know which tough travel-friendly gadgets to take, then read on. Camera. Wings -The Home Made Stove Archives - Links. Links Submit your favorite links, they'll be added to this page.
The Lightweight Backpacker Yes you know this one. Don't miss the Make Your Own Gear page and forum.
---