America Future Cities
This past spring the team consisting of EDAW, Praxis3, BNIM, and Metcalf & Eddy won the national championship of the History Channel's "City of the Future" competition to design the city a century from now. The team's design will help the city of Atlanta with its long-term, sustainable growth. The entry titled City in the Forest focuses on two major concerns impacting Atlanta currently – drought conditions and the ongoing completion of sewer and water infrastructure project.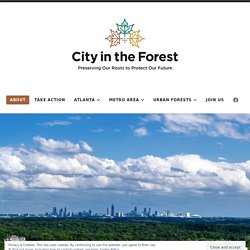 Atlanta - City in the Forest:
League of California Cities
Did you know that, under certain home rule provisions in California's state constitution, voters can exercise a greater degree of local control than that provided by the California Legislature? Becoming a charter city allows voters to determine how their city government is organized and, with respect to municipal affairs, enact legislation different than that adopted by the state. In 2001, the Institute for Local Government, nonprofit research affiliate of the League and the California State Association of Counties, teamed up with the Hastings Public Law Research Institute to create an informational resource for those interested in understanding more about this special form of local control.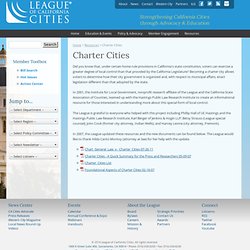 Curitiba's Bus System is Model for Rapid Transit | Urban Habitat
Bus systems provide a versatile form of public transportation with the flexibility to serve a variety of access needs and unlimited range of locations throughout a metropolitan area. Buses also travel on urban roadways, so infrastructure investments can be substantially lower than the capital costs required for rail systems. As a result, bus service can be implemented cost-effectively on many routes. Yet, despite the inherent advantages of a bus service, conventional urban buses inching their way through congested streets don't win much political support.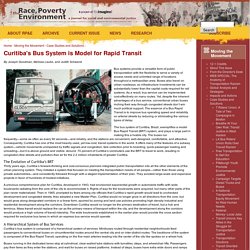 San Francisco in 2108, a Hydro-Net City of the Future