America Future Cities
USA:::Local Currencies
USA::.Where
Atlanta - City in the Forest:
Atlanta —Video
League of California Cities
Did you know that, under certain home rule provisions in California's state constitution, voters can exercise a greater degree of local control than that provided by the California Legislature? Becoming a charter city allows voters to determine how their city government is organized and, with respect to municipal affairs, enact legislation different than that adopted by the state. In 2001, the Institute for Local Government, nonprofit research affiliate of the League and the California State Association of Counties, teamed up with the Hastings Public Law Research Institute to create an informational resource for those interested in understanding more about this special form of local control.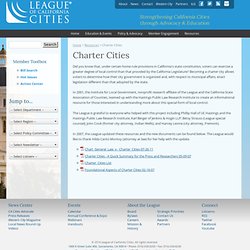 Residents of Curitiba, Brazil, think they live in the best city in the world, and a lot of outsiders agree. Curibita has 17 new parks, 90 miles of bike paths, trees everywhere, and traffic and garbage systems that officials from other cities come to study. Curibita's mayor for twelve years, Jaime Lerner, has a 92 per cent approval rating. There is nothing special about Curitiba's history, location or population. Like all Latin American cities, the city has grown enormously - from 150,000 people in the 1950s to 1.6 million now.
Curitiba and its visionary mayor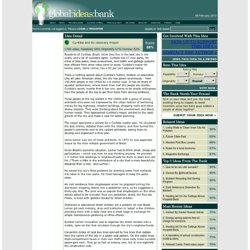 Curitiba's Transportation
Curitiba's Bus System is Model for Rapid Transit | Urban Habitat
Bus systems provide a versatile form of public transportation with the flexibility to serve a variety of access needs and unlimited range of locations throughout a metropolitan area. Buses also travel on urban roadways, so infrastructure investments can be substantially lower than the capital costs required for rail systems. As a result, bus service can be implemented cost-effectively on many routes. Yet, despite the inherent advantages of a bus service, conventional urban buses inching their way through congested streets don't win much political support.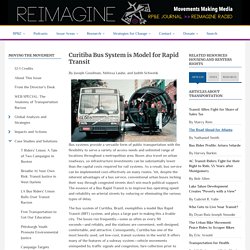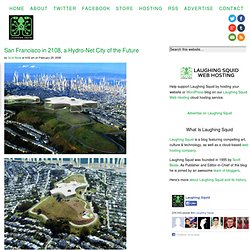 San Francisco in 2108, a Hydro-Net City of the Future
By Scott Beale on February 25, 2008 IwamotoScott Architecture recently won the $10,000 grand prize for their entry in the The History Channel's City of the Future contest where they envisioned what San Francisco might look like in 2108 . Their winning entry was a Hydro-Net concept that includes a "Geothermal Mushroom" at located on the top of Bernal Hill and a "Fog Flower" on Ocean Beach. Here's their full series of Hydro-Net concept illustrations . Symbiotic and multi-scalar, SF HYDRO-NET is an occupiable infrastructure that organizes critical flows of the city.
Hydro Net:: SF2108
I agree. As long as we don't mess up the environment, our future cities could be nice to live in. by parelboom Apr 3
wow! this is spacial... incredibly beautiful!! by pbg Apr 3