Journals
Elearningeuropa.info. Learning Circuits. About Learning Circuits ASTD launched Learning Circuits in January 2000.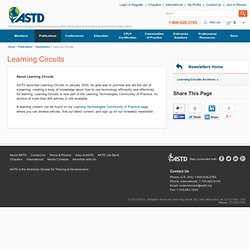 Its goal was to promote and aid the use of e-learning, creating a body of knowledge about how to use technology efficiently and effectively for learning. Elearningmag. Telearn. UWG - OJDLA. Editor-in-Chief Dr.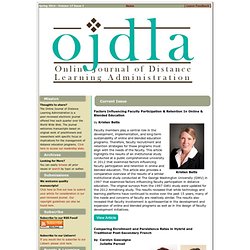 Melanie Clay University of West Georgia Melly's DLA Blog Managing Editor Ms. Dawn Senfeld University of West Georgia Associate Editor Ms. European Journal of Open, Distance and E-Learning.
---