Journals
About Learning Circuits ASTD launched Learning Circuits in January 2000. Its goal was to promote and aid the use of e-learning, creating a body of knowledge about how to use technology efficiently and effectively for learning.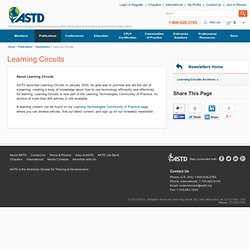 Learning Circuits - ASTD
Elearningmag
Telearn
Editor-in-Chief Dr. Melanie Clay University of West Georgia Melly's DLA Blog Managing Editor Ms. Dawn Senfeld University of West Georgia Associate Editor Ms.
UWG - OJDLA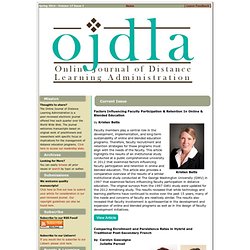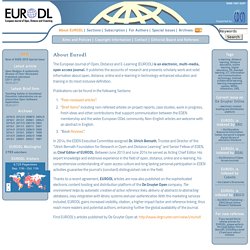 An Exploratory Study of Emotional Affordance of a Massive Open Online Course Jeremy C.Y. Cheng Date of publication: 16.01.2014 Tags: Emotional Affordance; MOOC; Non-achievement Emotion; Altruistic Emotion; Intergenerational Emotional Resonance