Surfing USA
Google Apps Admins: Use APIs Without Writing Code - ReadWriteCloud
carcavelos - Google Maps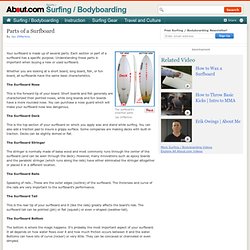 Parts of a Surfboard - What are the Parts of a Surfboard?
Your surfboard is made up of several parts. Each section or part of a surfboard has a specific purpose. Understanding these parts is important when buying a new or used surfboard.
Nothing is more important to the beginning surfer than choosing the right first board. Those thin, narrow rockets the stars are riding sure look exciting, but they are a disaster for surfers learning initial techniques.
Your First Surfboard: How to Choose Your First Surfboard