Funny Videos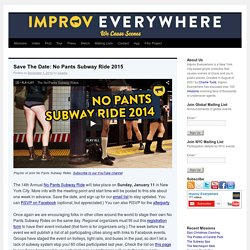 No Pants Subway Ride 2014 (View on YouTube) | Subscribe to us on YouTube Created and Directed by Charlie Todd / Produced by: Deverge / Music by Tyler Walker On Sunday, January 12th, 2014 tens of thousands of people took off their pants on subways in over 60 cities in over 25 countries around the world. In New York, our 13th Annual No Pants Subway Ride had over 4,000 participants, spread out over seven meeting points and eleven subway lines. Enjoy the video first and then go behind the scenes with our mission report and photos.
... or maybe by anyone. In Karmin's cover of Look at Me Now, by Chris Brown feat. Lil Wayne and Busta Rhymes, Amy sings and raps all the parts with impressive vocal dexterity. Pay special attention to her flow on the super-fast Busta Rhymes part in the middle of the song, because she totally kills it. George Watsky and Mac Lethal had better watch their backs -- we've got a new fast rapper in internet-town. related:// George Watsky Raps Incredibly Fast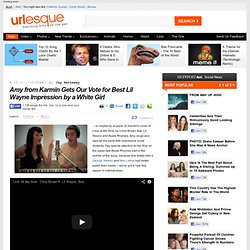 Amy from Karmin Gets Our Vote for Best Lil Wayne Impression by a White Girl
Best Rube Goldberg Ever Video
rave dancers!
Phoenix Wright - Boot to the Head
Sesame Street & The Origin of Om nom nom nom
Here is something for all you brand freaks out there. The Logorama short film. It's not for kids, it's nasty, it's cruel - but it is incredibly well made. The film was directed by the French animation collective H5, Franois Alaux, Herv de Crcy and Ludovic Houplain. It was presented at the Cannes Film Festival 2009.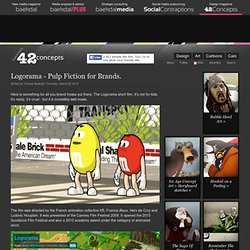 Logorama - Pulp Fiction for Brands
Videogame Quintet