Fringe
Fringe. Fringe (TV Series 2008–  Edit Storyline The FBI teams up with a formerly-institutionalized scientist - who was performing experiments on the fringe of real science - and his son to investigate weird crimes that are seemingly part of a larger pattern, and may be connected with a global company called Massive Dynamic.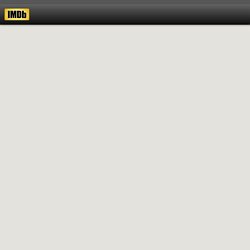 Written by Ron Kerrigan <mvg@whidbey.com> Plot Summary | Add Synopsis. Seriable. Fringe-Seriable-Rewatch. Fringe Season 4: Is Peter Bishop An Observer? You've got to hand it to Fringe – they delivered as far as the will he/wont he?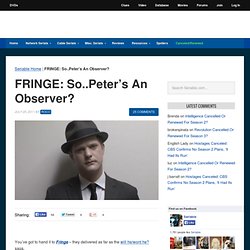 Saga. Joshua Jackson made a 'surprise' appearance at the Fringe Comic-Con panel – not in a puff of smoke, like I had predicted (and secretly hoped) – but dressed as an Observer. So, does this mean that Peter Bishop's 'sacrifice' at the end of last season has seen him graduate to Observer status for Season 4? Note: This article is spoiler-free, opinion-based and neither confirms or denies Peter's Season 4 story.
While Peter may well be viewing events from another 'place', I actually think his appearance as an Observer puts an end to that theory. FRINGE BLOGGERS | Fringe Season 4 Part 1. Where Is Peter Bishop?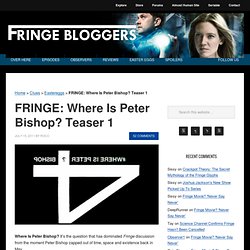 It's the question that has dominated Fringe discussion from the moment Peter Bishop zapped out of time, space and existence back in May. In the build up to the Fringe Season 4 premiere, the hunt for Peter begins – and the first clues have been issued by this first-look teaser from FOX. (You wont find this anywhere else for a while, so check it out). Where Is Peter Bishop? Fringe Season 4 Teaser Part 2. We've got a first-look at the new Where Is Peter?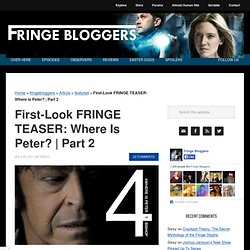 Teaser from FOX. It's so fresh, it's yet to be released anywhere else. FRINGE Teaser 3. Peter may have vanished before our eyes some three months ago, but the search for he who does not exist continues unabated.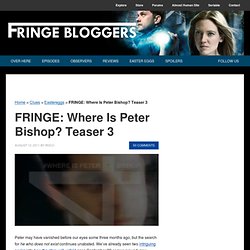 We've already seen two intriguing peeks into how the story will unfold once September 23 comes around, now introduce your eyes to the third where is Peter Bishop? Teaser from FOX. I'm not allowed to have chocolate before dinner.
---