Fringe
Seriable
Fringe-Seriable-Rewatch
You've got to hand it to Fringe – they delivered as far as the will he/wont he? saga.
Fringe Season 4: Is Peter Bishop An Observer?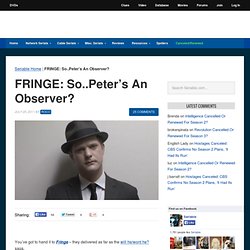 FRINGE BLOGGERS |
Where Is Peter Bishop?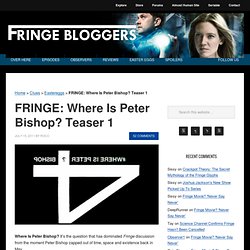 Fringe Season 4 Part 1
Fringe Season 4 Teaser Part 2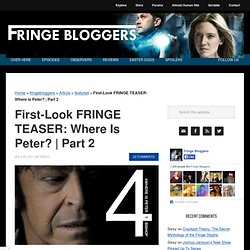 We've got a first-look at the new Where Is Peter? Teaser from FOX. It's so fresh, it's yet to be released anywhere else.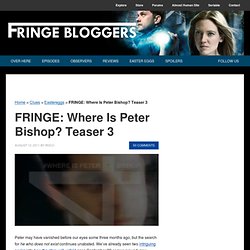 FRINGE Teaser 3
Peter may have vanished before our eyes some three months ago, but the search for he who does not exist continues unabated. We've already seen two intriguing peeks into how the story will unfold once September 23 comes around, now introduce your eyes to the third where is Peter Bishop? teaser from FOX.
I'm not allowed to have chocolate before dinner