Frend
About the Neural Network inside the Human Brain and other species . The physical structure and the electro chemical nature . Also Neural disorder research . And research into artificial neural networks . Artificial neural brain chips . And neural simulation software .
Parkinson's artificial brain bank. 17 June 2011Last updated at 17:12 By Pallab Ghosh Science correspondent, BBC News Brain cells grown from the skin cells of a Parkinson's patient are likely to deteriorate.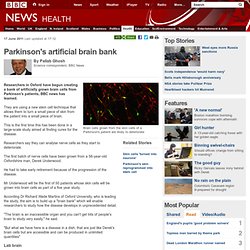 The Brain Is Ready for Its Close-Up | Biotechnology. Untangling the brain - video | Science. Stuttgart Neural Network Simulator. Research Scope: neural network nature, complex networks, social networks, technological networks, information networks, cosmic evolution,fractal hierarchy, memory, learning, intelligence, Power laws, pareto distributions and Zipf's law,longtailed distribu. Short-term memory uses small world networks between neurons to remember this sentence. the universe: a self-similar hierarchy of intelligent neural networks multilayer perceptron error distributions in cyclic learning process of feedforward and backpropagation follow a PZM Pareto-Zipf-Mandelbrot (parabolic fractal) distribution as a single unit and co-operating in a network.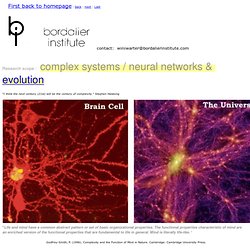 Neurobiologists find that weak electrical fields in the brain help neurons fire together. Public release date: 2-Feb-2011 [ Print | E-mail Share ] [ Close Window ] Contact: Deborah Williams-Hedgesdebwms@caltech.edu 626-395-3227California Institute of Technology Pasadena, Calif.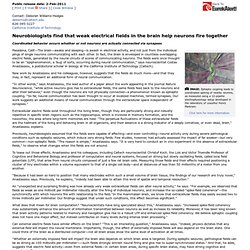 N E U R A L P O W E R. NeuralWare's NeuralWorks Predict engine provides the technology foundation for the NeuralPower product suite.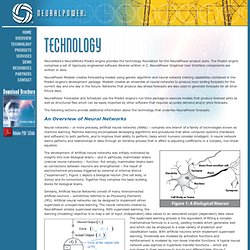 The Predict engine comprises a set of rigorously engineered software libraries written in C. NeuralPower Graphical User Interface components are written in Java. NeuralPower Modeler creates forecasting models using genetic algorithm and neural network training capabilities contained in the Predict engine's development package. Modeler creates an ensemble of neural networks to produce hour-ending forecasts for the current day and one day in the future. Networks that produce day-ahead forecasts are also used to generate forecasts for all other future days. Neural network.
---
catybee350me Feb 22 2013

Actually ...I have absolutely no idea...:)

ahwei Feb 10 2013

Why is the name of this Pearltree "frend"? Is it an acronym?
---