Freedom Rings Partnership PCC
City's Parks & Recreation. 1515 Arch Street, 10th Floor Philadelphia, PA 19102-1587 Phone 215-683-3600 Michael DiBerardinis, Deputy Mayor.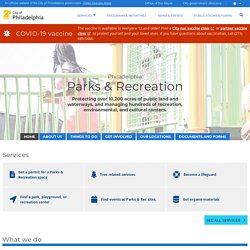 People's Emergency Center. Philadelphia FIGHT. Media Mobilizing Project | Movements begin with the telling of untold stories. Office of Innovation & Technology, City of Philadelphia | Freedom Rings Partnership. Open Technology Initiative. Technically Philly.
Mayor's Commission on Literacy
Rutgers-School of Communication. Philadelphia OIC, Inc. Free Library of Philadelphia. Technically Philly. BTOP-birthed connections. Knight Foundation. BTOP-funded FLP. Andy goodman.
---